INTERVIEW: Bakhtiyor Fazilov, major shareholder in Uzbek drilling company ERIELL Group and Enter Engineering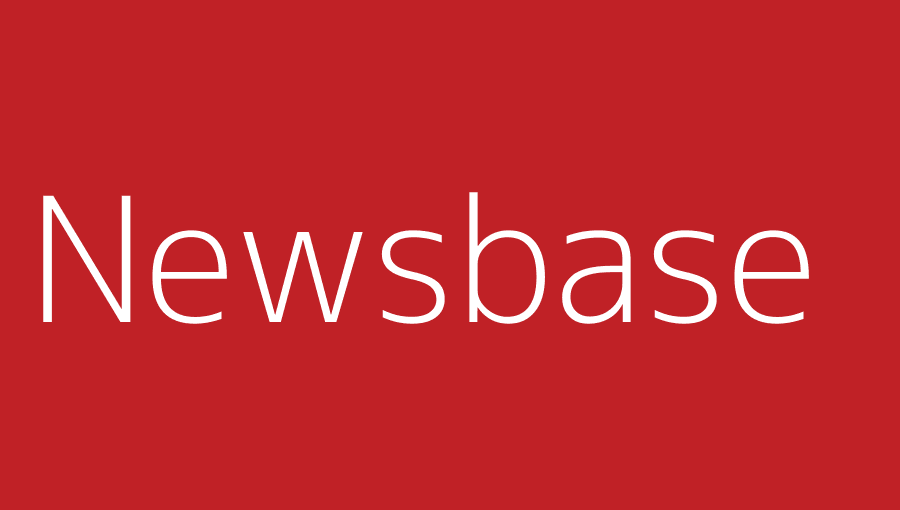 Kanat Shaku in Almaty 7 May 2020
ERIELL Group is one of the largest independent service groups in the Eurasian region with a headcount of over 9,000. It ranks among the largest drilling companies in Uzbekistan, while it is also one of the three major independent drilling companies in Russia.
The firm provides well construction and overhaul services to a number of the world's oil and gas companies including Rosneft, NOVATEK, GazpromNeft, LUKOIL, Uzbekneftegaz, Gazprom International, Petronas, CNPC, MOL GROUP and others.
ERIELL is currently working on a large-scale programme to construct new wells, overhaul existing wells and create new technological facilities as part of a presidential decree to increase hydrocarbon production in the 2017-2021 period. In 2019, the company completed construction works at, and commissioned, 114 oil and gas wells in a number of Uzbekistan's regions, including Kashkadarya, Surkhandarya, Bukhara, Andijan and the Karakalpakstan autonomous region. The company also overhauled 79 wells in Surkhandarya, Bukhara-Khiva, Aral-Ustyurt regions and the southwestern part of Gissar region.
ERIELL also drilled its first test well last year at the Mustakillikning 25 Yilligi field, which is estimated to hold reserves of 100bn cubic metres of natural gas. The company announced that "a new gas-bearing facility" was opened at the field. ERIELL is planning to drill seven wells at the field in 2020.
Uzbek businessman Bakhtiyor Fazilov is a major shareholder in the ERIELL and Enter Engineering companies. Enter Engineering is closely involved in Uzbekistan's response to the coronavirus (COVID-19) pandemic, namely via the construction of a 10,000-bed hospital for COVID-19 patients.
bne IntelliNews spoke with Bakhtiyor Fazilov about the two companies and their ongoing projects.
bne: Could you tell us a little about yourself, where are you from?
BF: I was born in 1975 in Samarkand, a city in southeastern Uzbekistan, which is on the Silk Road – the ancient trade route linking China to the Mediterranean.
I graduated from Tashkent State Economic University with a degree in international economic relations, before working at various state enterprises in the Samarkand region.
My entrepreneurial career began in 1997 when I founded my first company. I founded ERIELL in 1999 to supply drilling equipment and materials to oil and gas companies. The company began to diversify as we grew and the first ERIELL contract for the construction of oil and gas wells was signed in 2004.
In my personal life, I have a wife and three children.
bne: Your bio says that you are a major shareholder of ERIELL and Enter Engineering. Do you participate in any other major projects in Uzbekistan?
BF: Yes. I also own Ferkensco, one of the largest plants in Uzbekistan producing modern high-quality phosphate fertilisers. Ferkensco meets both domestic and foreign demand for mineral and phosphoric fertilisers. It has a capacity for 300,000 tonnes of monoammonium phosphate (MAP) and NPK fertiliser.
bne: In addition to oil and gas well drilling projects in Uzbekistan, which projects are ERIELL and Enter Engineering currently involved in?
BF: In addition to Uzbekistan, ERIELL has active operations in Russia, Bangladesh and Iraq. We are delighted to work with top tier companies such as Gazpromneft, Novatek, Lukoil and others.
Currently, ERIELL's projects in Russia are concentrated in the Yamal and Gydan peninsulas. Work in these territories can be challenging due to the harsh climate and complex logistics. Work there requires niche skills and technology. It is a testament to ERIELL's capabilities that we have been successfully involved in the Achimgaz and Arktikgaz projects – in this region - for nine and 10 years, respectively. These projects are among the most complex, but most successful, projects in Russia.
The Achimgaz project was completed with the construction and development of all 107 planned wells – and the setting of various operational records during implementation. In the Arktikgaz project, over 180 wells were drilled, and work is underway at the Urengoy and Yaro-Yakhinsky oil and gas condensate fields for the Achimov and Valanginian deposits.
As part of our efforts to combat Covid-19, ENTER Engineering—in collaboration with Uzbek Railways—is participating in the construction of a new hospital complex in the Zangiata district of Tashkent. The hospital will have capacity for 10,000 patients. Work on the project began in late March and construction is on an area of ​​68 hectares.
The plan is sophisticated and impressive. There are two treatment blocks, each designed for 5,000 patients, separate rooms for medical personnel, intensive care units for seriously ill patients and special rooms for quarantine.
The first treatment block, designed for 5,000 patients is scheduled to open soon—in early May, and remaining buildings should be completed in a month.
Construction teams will connect these facilities to communication networks, utilities and other necessary infrastructure. The work will be completed on a turnkey basis.
In total, approximately 4,000 workers and specialists were mobilised for these works, plus 400 units of various construction equipment.
bne: What do you consider the greatest success of the ongoing reforms in Uzbekistan?
BF: The reforms in Uzbekistan have no historical comparison in our country. They are large-scale reforms covering all spheres of state and public life. Our President, Shavkat Mirziyoyev, is executing a consistent strategy to attract investment, create new industrial enterprises and infrastructure, and implement fundamental banking and tax reforms, whilst also ensuring social development. There is also the provision of state support to businesses and the public—where appropriate.
Uzbekistan also has an active foreign policy based on the principles of openness, mutual respect and consideration of each party's interests. Soon, I believe that Uzbekistan will be synonymous with responsible and reliable international partnerships.
bne: Do you think that the ongoing coronavirus pandemic will hurt the pace of reform in the country?
BF: It is impossible to predict how much the pandemic will slow down the development of the global economy. Inevitably, conditions resembling the previous normal will take several months to return, assuming some sort of normality occurs by the summer.
Experts from the Organisation for Economic Cooperation and Development have projected a 50% slowdown in the world's economic growth rate. As part of the global economy, Uzbekistan has some exposure to worldwide events—chiefly manifested in projects involving foreign labour, supplies of equipment and other international contacts.
Under the current conditions, it is necessary to make every effort to return the economy of Uzbekistan to the previous growth rate as soon as possible.
bne: How will the pandemic affect the business of ERIELL and Enter Engineering in Uzbekistan?
BF: In line with other leading global companies and ESG best practice, ERIELL and Enter Engineering understand their responsibilities to society during this pandemic.
In accordance with the government recommendations of the countries in which ERIELL operates, the company has taken all necessary measures to minimise the risk to personnel health and prevent the spread of COVID-19. Employees are regularly informed of precautions that must be followed; frequent hand washing, compulsory mask wearing and immediate medical attention if symptoms of COVID-19 appear.
ERIELL and Enter Engineering have also tightened control over the personal hygiene of employees at all their facilities: masks, medicines, and hand sanitizers were purchased, indoor sanitizers and appliances were installed, temperature measuring points and hand sanitizers were set up. All facilities have round-the-clock medical staff available.
The work of ERIELL and Enter Engineering continues, but with extra dimensions: increased vigilance and responsibility.
bne: In general, how many wells were drilled by ERIELL in Uzbekistan in 2019 and how many more is the company planning to drill in 2020?
BF: In 2019, ERIELL company drilled 119 wells in Uzbekistan. Penetration totalled 331,000 linear metres.
The main ERIELL projects in Uzbekistan in 2019 and 2020 are the "Programme of measures to increase hydrocarbon production for 2017–2021" and "Mustakillikning 25 Yilligi".
For 2020, the plan is to drill 188 wells and a total of 500,000 linear metres.