Mystery buyer snaps up 3.6% of Gazprom with discount in second SPO this year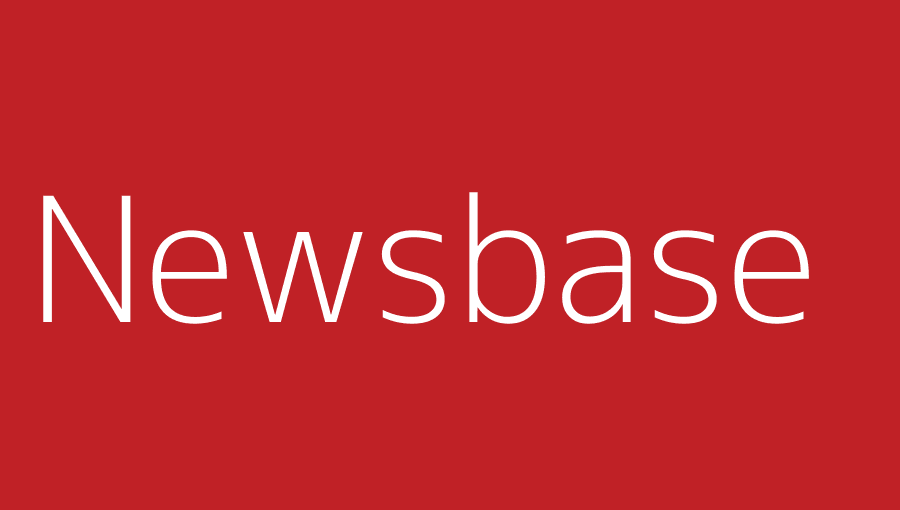 Newsbase 22 November 2019
Russian natural gas giant Gazprom sold 3.59% of its quasi-treasury shares at RUB220.7 per share, making a sizable 13% discount to market. Notably, the buyer of the stake is not disclosed, making it the second mystery SPO this year in Russia's largest company.
As reported by bne IntelliNews, in July Gazprom already sold a quasi-treasury stake of 2.93% in a surprise SPO for RUB139bn, cashing in on the recent rally of its shares and record-high capitalisation.
"What Gazprom has done - twice - this year is quite bizarre. If you've been trading Russia for a long time then automatically you adopt a more phlegmatic approach to corporate governance but one must stop and consider for moment, that a company with a market cap of $95bn, held by almost every big fund manager in EM and many in developed, has conducted a private placing of a 3.59% stake at an 11% discount, frozen out all minorities and then not saw fit to tell those minorities who bought it," wrote Julian Rimmer a long standing trader of Russian equities. "In the real world, not the Crazytown that is Russia, this would be unforgiveable. EM investors just shrug and move on but it's clear that the interests of the government and minorities are not aligned and this is why the stock will always trade dirt cheap."
Almost half of the first offer went to one unnamed investor, and unconfirmed reports claimed that the structures of stoligarch Arcady Rotenberg bought out the shares.
Gazprom does not have to disclose the new shareholders, as both transactions were below 5%, but the lack of transparency around new mystery shareholders is raising eyebrows among investors and commentators.
In the latest SPO Gazprom raised RUB188bn total for the 3.59% sold. The total proceeds from the two treasury stake placements (6.5% combined) in July and November is RUB327bn ($5.1bn).
This makes RUB211.6 per share ($3.33 per share), which is a bit lower than the stake's historical cost in dollar terms ($5.5bn excluding other shares on the balance sheet), Sberbank CIB estimated on November 22.
Sberbank believes that for investors the most important takeaway from both placements is that new shareholders with a total 6.5% stake have appeared in the shareholder structure, buying in at $3.33 per share on average.
"It is not certain whether these new investors are strategic, though an overall investment of $5.1bn suggests that most likely they are," Sberbank argues. Despite the lack of transparency and possible overhang risk, the market could again react positively to the SPO news and expect Gazprom to please new investors, possibly through even more dividends hikes.
"Traders and other market participants believed that an exclusive group of investors intending to buy out the [quasi-treasury] stake has some exclusive information [on Gazprom] and intends to monetise it. This is why the market switched to buy," an unnamed trader told Vedomosti daily back in July.
"None of the sane investors or investor groups would buy such a large stake without a clear perspective of re-selling it with a profit in the future," another source said.
As fas as Gazprom's investment case is concerned, BCS Global Markets assumed on November 21 "no fundamental impact for the stock, as the one-off gain will not increase free cash flow for dividends." As the sale is unlikely increase the company's free float, BCS Global Markets sees no index implications for Gazprom shares for now.
Contradictory news on the sale of Gazprom's largest contractor also surfaced on the same day that Gazprom announced the 3.6% SPO. In a separate report on November 21 RBC business daily and Interfax reported that Roternberg sold his Stroygasmontazh to a company registered a few months before the deal with unknown beneficiaries.
Reportedly, the buyer of Stroygasmontazh is previously unnamed company StroyInvestHolding, which is not affiliated with Russian gas giant Gazprom. Stroygasmontazh is Gazprom's largest contractor, while Rotenberg is among the largest reciepients of state construction and infrastructure contracts.
Previous reports claimed that Gazprom will buy out and consolidate all its contractors in the Gazstroyprom subsidiary. Sources previously told RBC that Stroygasmontazh was sold for RUB75bn.
Childhood friend of President Vladimir Putin Rotenberg consolidated Stroygasmontazh in 2018, after buiying out five construction subsidiaries of Gazprom for RUB8.3bn. In 2007 the turnover of the assets stood at RUB43,5bn, soaring to RUB225bn in 2014. In 2014-2018 revenues of Stroygasmontazh stood at RUB1.5 trillion, with RUB77bn paid in dividends.