Pandora Papers reveal details of the Makhlai family hidden ownership schemes amid legal dispute between Toglittiazot shareholders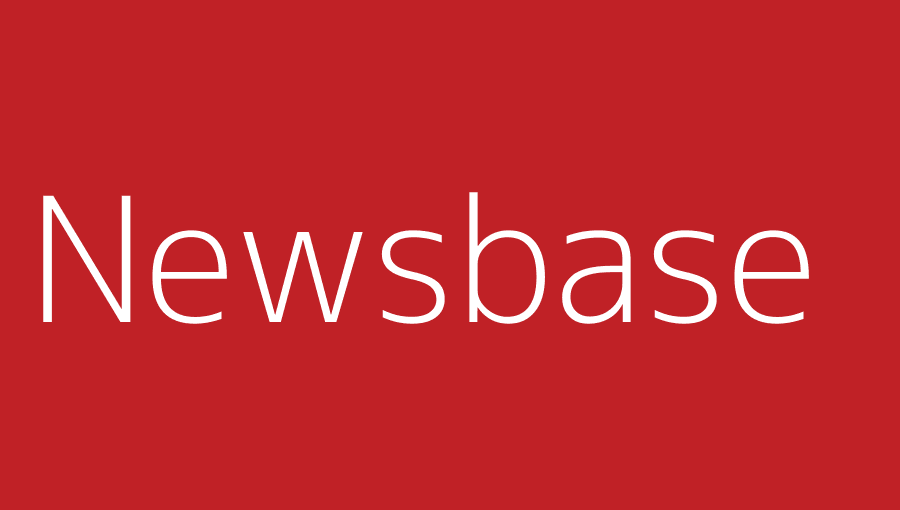 Newsbase staff 14 December 2021
Russian father and son chemical industry tycoons Vladimir and Sergei Makhlai, who have been accused of defrauding their shareholders, used New Zealand-based trusts to hide away sales revenues and assets siphoned from Toglittiazot (ToAZ), a major Russian producer of ammonia, the Pandora Papers revealed, as reported by the New Zealand Herald.
The Makhlais have been locked in a long-standing legal dispute with their shareholders, who have accused the pair of stripping ToAZ of profits in a transfer pricing scam and also of selling production assets to related parties at knockdown prices.
The Makhlais were convicted by a Russian court of fraud in 2019 and sentenced to 8-9 years in jail and ordered to pay compensation to the shareholders, but had already fled the country and now live in self-imposed exile. Vladimir is reportedly living in London. Sergei has taken up American citizenship and now goes by the name George Mack. He is estimated by Forbes to have a net worth of $1bn. The ToAZ case is widely seen as one of the largest corruption cases in Russia, as New Zealand Herald reports.
Pandora Papers
More details on how the scams were organised were revealed in the Pandora Papers recently, one of the largest dumps of financial transactions ever. More than 12mn documents from 14 service providers that set up and manage companies and trusts in low-tax jurisdictions around the world were leaked to the International Consortium of Investigative Journalists, a non-profit network of investigative reporters based in Washington, DC. The New Zealand Herald was one of a dozen top newspaper partners in the Pandora Papers collective that have been conducting the investigations based on the leaked information.
The Makhlai family has been in legal trouble for several years. In June 2020, the son Sergei Makhlai was named as a defendant in a case where he was accused of ordering the payment of a $1.2mn bribe to judges of Russia's Supreme Court to overturn a decision that would have seen the recovery by the state of substantial unpaid taxes.
Bribery charges were brought against Alexander Popov, the former CEO of Togliattikhimbank, which is solely owned by Sergei Makhlai, in a case widely seen as one of the biggest ongoing corruption investigations in Russia.
Sergei Makhlai was also at the centre of a separate criminal investigation that culminated in July 2019 with the Komsomolsky District Court of Togliatti finding Sergei Makhlai, his father Vladimir Makhlai, who was previously chairman of the board at ToAZ, and three other individuals guilty of fraud. The court found that the group has siphoned off a total of RUB84bn ($1.4bn) from ToAZ through related-party transactions defrauding the company and its minority shareholders in a transfer pricing scheme using the Swiss trader, Nitrochem Distribution AG, controlled by the Makhlais' Swiss partner Andreas Zivy. None of the Makhlais were jailed, as they had already fled the country and now live in self-imposed exile. Their sentences of eight and a half to nine years imprisonment were imposed in absentia.
In addition, Sergei and Vladimir Makhlai were stripping ToAZ of its production assets. Using Togliattikhimbank, an ammonia production unit worth RUB10bn ($322m at the 2010 exchange rate) was sold for just RUB100mn ($3.2m). ToAZ also sold a methanol production facility with an annual capacity of 450,000 tonnes per year (tpy) for a paltry RUB132mn ($4.3m), inflicting financial damage on ToAZ exceeding RUB200mn. Both facilities were sold to Tomet LLC, a firm controlled by Andreas Zivy.
In a statement after the 2019 sentencing, ToAZ called the court's decision "groundless and absurd" and blamed the proceedings on a "long-lasting corporate conflict" with a minority shareholder.
Documents obtained by the New Zealand Herald included internal records from the New Zealand branch of Asiaciti Trust, which administered a trust set up by the Makhlais to control their shares in ToAZ.
The documents reveal that some of the Makhlais' shares in ToAZ, amounting to what Asiaciti described internally as a "controlling stake", were held through offshore structures that used New Zealand foreign trusts administered from an office in Auckland. The Makhlais have been using the services of Asiaciti since 2008, the documents show. Sergei was the main beneficiary with roughly a three-quarter share and his brother, Andrei, held the remainder, the New Zealand Herald reports.
A Toaz ownership chart: "The Makhlai's shareholdings in Russian ammonia giant Togliattiazot were held by a New Zealand trust overseeing a complex web of underlying trusts and companies." Image / Pandora Papers via ICIJ
The New Zealand-based structures also owned properties in Spain and North Carolina, a Chinese port, and shares in oil tankers, the New Zealand Herald reports.
Asiaciti is a Singapore-based company with an office in Auckland that sells New Zealand foreign trusts to clients as a safe way to hold assets offshore without paying tax or disclosing their identities, without the stigma of a tax haven, reports the New Zealand Herald. The company did not answer questions sent to it by the paper, but did issue a short statement, adding that there were "inaccuracies and instances where important details are missing" in the information provided to it for comment by the paper.
"We are committed to the highest business standards, including ensuring that our operations fully comply with all laws and regulations," the company said in a statement as cited by the New Zealand Herald.
The documents also show that another company, The Mirror Trust, a holding company in the British Virgin Islands, in turn owned three other trusts formed in the offshore tax havens of Mauritius, Jersey and Guernsey. Each of these trusts in turn held two further layers of BVI companies, ultimately splitting most of the family's shareholding of ToAZ into five separate parcels amounting to 40.52% of the ammonia producer.
Another even more complicated structure under a New Zealand trust was headed by a company called Byzantine Group Holdings.
In one document containing notes from an Asiaciti trustee meeting in 2008, Sergei Makhlai, who attended the meeting, said: "For Russian purposes it is important to have different registered agents and registered offices for the underlying companies – this means there are less questions from the Russian side if they 'look' like different companies (from anti-monopoly law position)."
The documents also show that relations between the father and son became tense and the two are now estranged. The Mirror Trust structure was later replaced under a new trust called the Igloo Trust, which cut the father Vladimir out of the ownership, leaving the son Sergei in control.
Mazepin
The documents also contain details of a dispute with Russian chemicals tycoon Dmitry Mazepin, who controls a rival chemical company, Uralchem, and who has been a minority shareholder in ToAZ since 2008.
The relations between Mazepin and the Makhlais became increasingly hostile as ToAZ ceased paying dividends and ended with Uralchem bringing legal proceedings against ToAZ, claiming the company was defrauding its shareholders.
Those legal proceedings led to Interpol issuing a Red Notice for Sergei Makhlai in 2018, but his lawyers were eventually able to show the grounds for the Red Notice were unfounded and it was withdrawn by Interpol.
The Makhlais blamed Mazepin for their mushrooming legal problems in Russia, according to the trust minutes, which culminated in the 2019 court decision and their conviction in absentia on large-scale fraud charges.
At one point Asiaciti's documents show the Makhlais wanted to sell their shares in ToAZ because "they are tired of dealing with the issue", but a sale had been made impossible following their conviction of fraud and their refusal to comply with the court order to compensate the other shareholders.
Second son
Vladimir Makhlai has a second son, Andrei, who lives in Switzerland, where he bought a ski resort for cash, but the business is on the verge of bankruptcy, the documents suggest.
Swiss authorities are looking into Andrei, who may be investigated for understating the value of his ToAZ shares and faces a potential tax bill of $15mn, a note in the Asiaciti's document says, reports the New Zealand Herald.
The fund's trustees said in a note that Andrei needs up to $350,000 in annual "consultancy fees" in order to keep his ski resort business solvent, not to mention meeting the potential Swiss tax bill.