Power Player Profile: Marcus Nemadodzi, South African power station Arnot general manager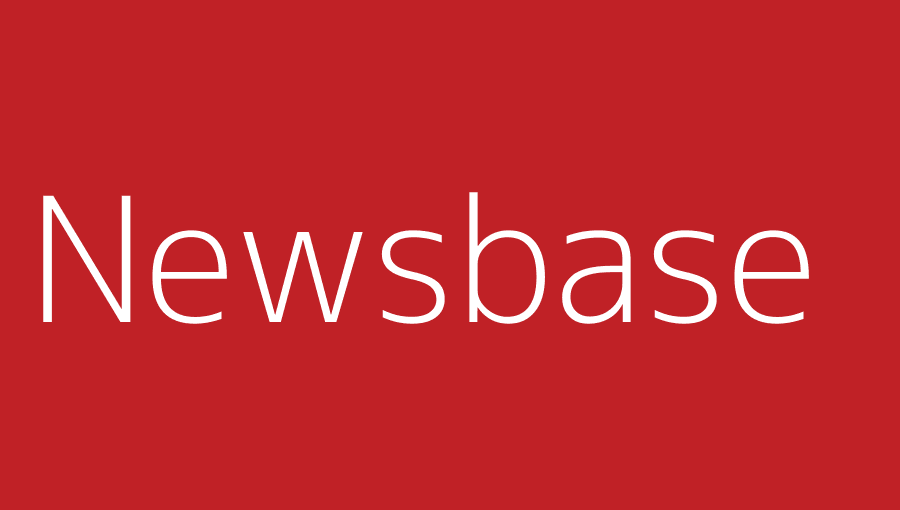 Elena Kachkova in Johannesburg 20 November 2023
South Africa is often criticised for its reliance on a fleet of ageing and poorly maintained coal-burning plants for up to 85% of power generation in the country.
There are bright spots. Marcus Nemadodzi, general manager at Arnot power station, says the turnaround in performance there is already underway, reports The Sunday Times.
The Arnot plant is located in Middelburg, in the Mpumalanga province, and is one of 15 coal-fired plants operated by South Africa's state-owned power utility Eskom. The first modern six-unit plant commissioned by Eskom uses coal from the Arnot mine that directly feeds the station.
Nemadodzi is responsible for overseeing the performance, safety, and compliance of the plant with a nameplate capacity of 2,352 MW. He is also passionate about supporting the local community and the environment.
Humble beginnings
Nemadodzi was born and raised in the old Venda Bantustan, a black homeland in northern South Africa that is now part of the Limpopo province. He grew up in the Sibasa area of Johannesburg.
While by all accounts a man on a mission today, Nemadodzi had no idea what he wanted to do with his life as a youngster, as he had very poor guidance, he told The Sunday Times.
He left Johannesburg for Mangosuthu University of Technology (MUT) in Umlazi, near Durban. "I still had no idea what I wanted to study, except that it would be some sort of engineering," he said. "The queue was shorter at the electrical engineering side, so I joined there."
After completing his studies in electrical engineering at MUT, Nemadodzi entered the training programme at Eskom.
"I started at Majuba [power plant] and worked my way up to a senior management position. I worked at that station for 17 years, until I was appointed power station manager at Camden, where I stayed for three years," he says.
Nemadodzi travelled around South Africa, working in different positions for Eskom at Tutuka and Komati. During the Covid-19 lockdowns, the utility moved managers around even more, he explained.
He started working as Arnot's GM 18 months ago. Today, he takes the long way around in fixing the basics at his station, writes The Sunday Times.
"Arnot is from an engineering and plant point of view very forgiving. It runs under circumstances that I have seen other stations fail in. It is very robust. If needs be, we can even run for a period of time without removing ash. It will be limping, but it will not fall," he explains.
Arnot has six units with a capacity of 350 MW each. One of these units is currently out for planned maintenance.
Challenges
Nemadodzi is also open about the challenges he faces. "One of our biggest challenges is people. At middle to senior level, we had some problems. Some of us let our guards down at a point. We went through a difficult regime and became ordinary," he is quoted as saying.
He also said he went back to basics to fix challenges at Arnot power station. One of the issues he had to deal with was the effectiveness of unit checks which are carried out by maintenance personnel to provide managers with a clear idea of the state of the plant.
"We needed to not just get back to basics — we needed to get them right," he explained, adding that reports from these unit checks were often meaningless as employees got used to cutting corners when producing reports.
"These reports are supposed to be an early warning system. Something was doing this yesterday, and today it is starting to do that. Before the unit fails, you have already started making plans. With useless data, this does not work. We had to inspire our people to do better," he told The Sunday Times.
Maintenance was also a huge problem, Nemadodzi said. "We really robbed Tom to fix Harry. We almost never had a set of spares available. We now have someone whose sole focus is procurement," he added.
Positive sign
Of course, it is not all plain sailing. At the beginning of November several generating units at different power stations across the country, including two at Arnot, were taken offline for maintenance. The breakdown resulted in unplanned outages surging to over 17,000 MW.
South Africa's electricity minister Kgosientsho Ramokgopa, who was visiting Arnot at the time, described the inconsistency in generation performance as "unacceptable."
"We have done exceptionally well over a period of three months [but] I think the ball has been dropped here," Ramokgopa said during a media briefing, as reported by MyBroadband.
He said these oscillations in unplanned outages damaged the confidence of the public, businesses, and potential investors in the government's ability to end load shedding.
According to University of Johannesburg physics professor Hartmut Winkler, the fact that Eskom has been able to keep load shedding at lower stages for the past two to three months is a positive sign.
"One needs to take a much longer-term view at what's happening. The fact that we have gone two or three months with less load shedding than I think most people expected is a very positive sign," said Winkler.
But, for now, there is more work ahead for Marcus Nemadodzi and other hard-working men and women of Eskom, who are doing an "outstanding job under trying circumstances," as former Eskom CEO Andre de Ruyter said in his book "Truth to Power."
"I cannot tell you how impressive the calibre, commitment and work ethic of these individuals are!! These are honest, hard-working individuals who despite the bad press, corruption/politics, pressure from their families and threats on their lives are doing all they can to provide power to South Africans, and in so doing, power the South African economy."