Russia mulls drastic measures as domestic fuel shortage crisis grows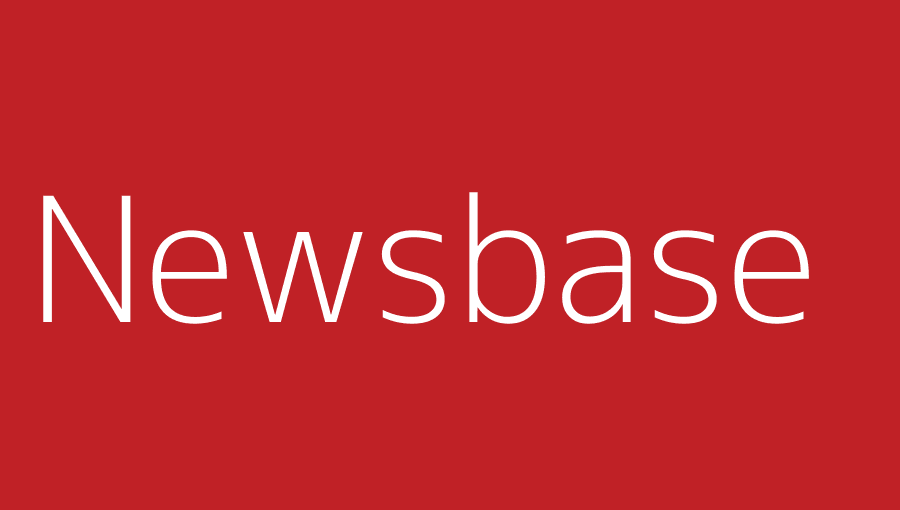 Jason Corcoran in Dublin 12 September 2023
Senior Kremlin figures are calling for a ban on the export of petroleum to prevent petrol stations across Russia from running dry.
There was a spate of reports over the weekend about diesel shortages at service stations in Sevastopol in Crimea, while Izvestia wrote last week about the increasing number of fuel shortages at petrol stations in different regions of Russia.
Individuals have posted video clips on social media complaining about the lack of diesel in stations in Crimea as well as shortages of diesel and AI-95 gasoline in Astrakhan, Adygea, Rostov, Stavropol and Krasnodar in Southern Russia and further afield in Novosibirsk, Ryazan and Samara regions – as well as in the Republic of Kalmykia.
A video post from the Telegram channel Baza on September 11 indicated that the fuel and diesel shortages had spread to Tula, which is located about 180 kilometres south of Moscow. Fuel in Tula is only sold to legal entities and some gasoline is bottled for sale using coupons.
"We are currently operating on low stocks, basically straight away after delivery, [and it] concerns all types of fuels," Ekaterina Savkina, managing partner of the GP Vympel petrol station chain in Samara Oblast, told Izvestia. "Some petrol stations in the oblast do not have AI-92, AI-95 and diesel."
German Kolotov, chief executive of Mosregiongaz, operating in the Russian-annexed Crimea, reported that some of his gas stations are out of AI-92 and diesel.
Kolotov believes the problem emerged due to delays in delivering goods by rail. The trains from Central Russia carrying oil products reportedly take several weeks longer than usual to arrive, causing a shortage.
However, Moscow market sources contacted by bne IntelliNews suggested the excess demand is coming from the army to fuel gas-guzzling tanks, armoured personnel carriers, trucks and aircraft.
"This is an incredibly sensitive issue," said a Moscow energy analyst, who declined to be named for security reasons. "There is definitely a spike in demand from the front line but the demand from the military is a state secret and nigh impossible for us to quantify."
The situation is so bad that Russia's Minister of Agriculture Dmitry Patrushev went public with the problem on September 8, saying fuel shortages are threatening to disrupt autumn harvesting and sowing.
Patrushev, son of President Putin's powerful security chief Nikolai Patrushev, demanded that Deputy Minister of Energy Pavel Sorokin resolve the problem by banning the export of petroleum products from Russia.
"We already have problems with the availability (of fuel). We will now stop harvesting, and we will not sow winter crops. It will be a disaster," Patrushev told a joint session of Parliament's monitoring and agriculture committees. "Maybe it's time to temporarily stop exports of oil products until we stabilise the situation on the domestic market."
Patrushev said that agricultural producers are forced to solve the problems of fuel supply individually with oil refineries. The only way out of this situation is to put military control on oil refineries, and then a chain of inspectors with sentries along all oil pipelines and in the fields so that companies continue to produce oil and send it to the domestic market through the oil refinery.
Vladimir Matyagin, president of the Gruzavtotrans Freight Transport Association, confirmed the unavailability of diesel at petrol stations in Russia's southern regions. He said that some petrol stations are purposely telling customers that the fuel dispenser is broken.
Sorokin was quoted by Interfax as saying that a draft order, which allows only fuel producers to export oil products, had already been sent to the government and the presidential administration.
He said he hoped the order on banning "grey" exports would be issued in the coming days, or "in a week at most."
If the Kremlin does impose export restrictions, it will inevitably leave a serious dent in the federal coffers.
Such a move is regarded as a final effort to avert a potentially troublesome fuel crisis, especially with Putin seeking re-election as President in March.
Russia's fuel market is facing a number of challenges, stemming from factors such as maintenance activities at oil refineries, train transport bottlenecks and the devaluation of the ruble, which encourages fuel exports.
Muscovites contacted by bne IntelliNews indicated that the shortages seemed to be mainly in Crimea and southern regions of Russia.
"Prices have certainly gone up and there have been some shortages and queues at some gas stations but that may be triggered by social media," said a senior engineer, who declined to be named. "Fortunately, I don't use diesel and Super 95 seems to be widely available in Moscow."
Russia, the world's second-largest oil exporter after Saudi Arabia, has been exploring a number of measures to address the contentious issue. Surging gasoline prices in neighbouring Kazakhstan in January 2022 triggered nationwide protests and the storming of the nation's parliament.
"The issue in Kazakhstan was similar because they had domestic subsidies too and the local price was much cheaper in neighbouring Kyrgyzstan and Uzbekistan, which created a huge grey market," a senior energy analyst told bne IntelliNews. "But Kazakhstan delayed taking action until after the protests had erupted. Moscow has learned that lesson. "
Another senior Moscow-based oil analyst suggested that the key problem is that "grey market exporters" are taking volumes for more lucrative export markets, such as Brazil, Turkey and UAE.
"Small traders and oil depots buy petroleum products at the domestic price and then sell it on for export," he explained. "These traders have been using [the] so-called 'ghost tanker fleet' to ship oil products across the world but the government appears to have lost control over what was being exported and how much."
It now appears that the government has lost control of these private oil traders and are now scrambling to rein them in and keep more fuel at home.
A recent report by Bloomberg News suggested that Brazil is bringing on Russian fuel like never before with imports reaching 235,000 barrels per day (bpd) in August and making the country the second biggest importer of Russian diesel globally.
Wholesale diesel prices began to climb sharply in July. For the past two months diesel prices on the commodity exchange surged on average by more than a quarter to RUB67,000 ($700) per tonne.
Energy analysts anticipate that the crisis will not improve until at least October. This timeline aligns with the completion of maintenance activities at numerous oil refineries and an expected decrease in seasonal demand.
"Shortages may gradually fade away, although it depends on how quickly these refineries get back up and running," a senior oil analyst told bne IntelliNews.
"The key question is whether the state will issue any makeshift regulating measure or release a rushed fiscal decree to enforce law and order in the industry. What is clear is that there is a substantial risk for the oil majors and their bottom line."