Russia, Ukraine strike preliminary gas transit deal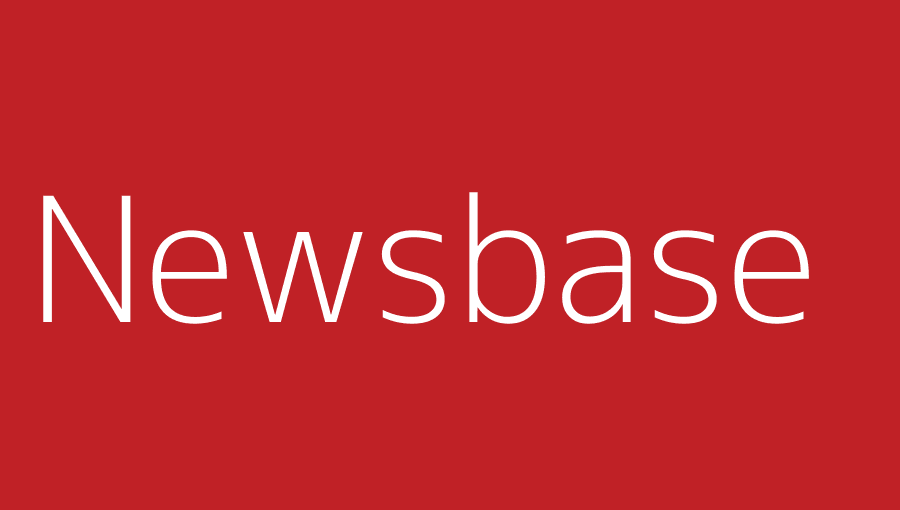 Ben Aris in Berlin 15 December 2019
Russia and Ukraine have struck a preliminary gas transit deal to replace the contract that is due to expire on December 31, 2019, Naftogaz executive director Yuriy Vitrenko said on his Facebook page on December 13.
"[The talks with Gazprom were] relatively successful, we continue working," Vitrenko told TASS responding to a question about how the negotiations went. "We continue our work, which is already a success," he added
Vitrenko made the comments after meeting with Gazprom CEO Alexei Miller in Vienna, but went on to say that a "preliminary" deal had been agreed, but gave no concrete details.
December 13 was the last day that a deal was possible due to technical reasons, Vitrenko told bne IntelliNews in an interview on November 26.
Previous bilateral talks took place in Vienna on November 28. They involved Russian Energy Minister Alexander Novak, Minister of Energy and Environmental Protection of Ukraine Aleksey Orzhel, Miller, the heads of Naftogaz of Ukraine and the operator of the Gas Transportation System of Ukraine.
It was noted that the parties discussed Russian-Ukrainian cooperation in the gas sector, "the settlement of mutual claims for the execution of contracts, the conditions for the transit of Russian gas to Europe from 2020, the prospects for direct purchase of Russian gas for Ukrainian consumers."
Vitrenko suggested in his post that Ukraine is prepared to drop a $12bn lawsuit against Gazprom seeking compensation for bypassing Ukraine and cutting off gas deliveries.
If dropping the litigation is included in the deal then Naftogaz has taken a step towards Moscow's position that it is offering a "package solution" that includes a settlement agreement on litigation and direct purchases of gas at reduced rates. As a fallback, Russia is ready to extend the current transit agreement for 2020. Ukraine considers the dismissal of legal claims and the signing of a short-term contract unacceptable.
Gazprom is preparing to bypass Ukraine via two new pipelines: Nord Stream 2 and Turkish Stream (aka TurkStream). However, after construction delays caused by Denmark dragging its heels over granting permissions, Nord Stream 2 will not be ready until May at the earliest. Turkish Stream is also experiencing delays. Russian President Vladimir Putin lambasted Bulgaria on December 4 and accused it of deliberately delaying completion of its section of the pipeline that was due to be ready by New Year's Day.
The upshot is that Russia will have to send some gas via the Druzhba pipeline that runs over Ukraine's territory in 2020 to meet its obligations to European customers. Both sides have been building up reserves of stored gas and Ukraine has some 20bcm of gas in its storage tanks – a record level – and says that it can get through the winter and supply Europe even if it gets cut off. Russia has also been pumping record amounts of gas through Ukraine this autumn and has also built up significant stores of gas in Europe to meet demand. But even with these reserves it's going to be tight and gas shortages are expected.
Russia supplies Europe just under 200bcm of gas a year of which about 90bcm passes through Ukraine. The capacity of the two new pipelines is a combined 85bcm, which could replace Ukrainian supplies, but Gazprom also wants to increase gas supplies to Europe by 70bcm in the coming decade to meet rising demand so it is likely that Ukraine will play some role. Druzhba's total capacity is 140bcm so if Gazprom does ramp up its supply to Europe there is little choice at the moment other than sending it via Ukraine.
In the meantime Russia is using its leverage to negotiated a temporary deal with Ukraine. Ukrainian President Vladimir Zelenskiy confirmed over the weekend that some sort of deal was close.
"I think there is a very high probability that the contract on gas transit will be signed [by the end of 2019]," Zelenskiy said as cited by Tass.
"A contract on gas transit is important not only for Ukraine, but for Europe as well," he added.
Zelenskiy said he discussed this issue with Putin at the Normandy Four (N4) summit in Paris on December 9. "I see that everyone is interested in signing a document," he noted.
Zelenskiy said that Russia "suggested to sign a contract for one year, and we suggested for 10 years, and then we were offered a compromise - three years." "Negotiations will continue," he said noting that gas price "will not be political". "This is an economic issue," he stressed.