Ukraine has 16 days left to do a transit deal with Gazprom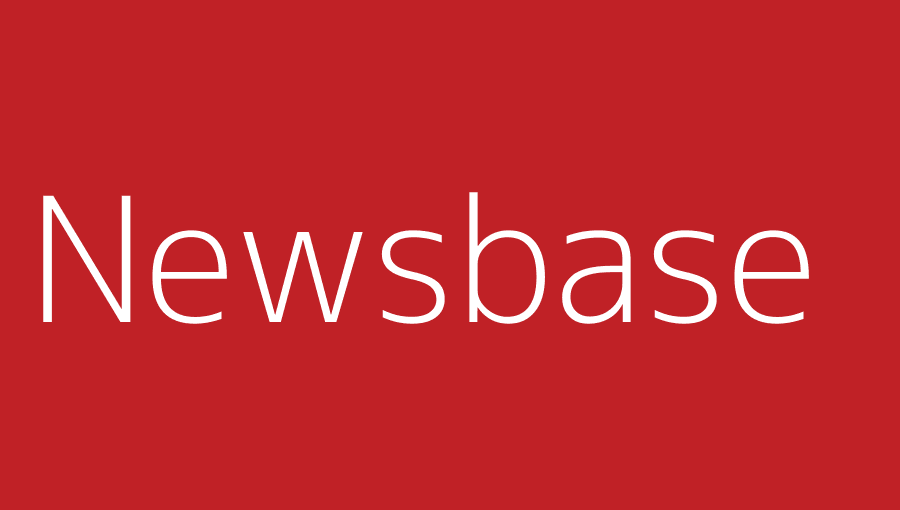 Ben Aris in Berlin 27 November 2019
Time has almost run out for Russia and Ukraine to strike a new gas transit deal before the previous one expires. The two sides only have 16 days left until December 13 before it becomes impossible to reach a new agreement ahead of the expiration of the contract on January 1, 2020.
"If there is no long-term contract by December 13, under the EU rules it is not possible to start from January 1. Then there has to be interment contract," Naftogaz executive director Yuriy Vitrenko told bne IntelliNews on the sidelines of a meeting in Berlin on November 26. "Under the EU rules you have to book the long-term orders in advance. The regular and operator are already moving the deadline as far as they can but they can't extend it beyond December 13."
That is taking it right down to the wire. There are two chances to agree a new deal: at the trilateral meetings between the EU, Ukraine and Russia in the first week of December; and in Paris on December 9 where Ukrainian President Volodymyr Zelenskiy will meet Russian President Vladimir Putin in a Normandy Four meeting, the first time the two men will meet face to face.
"If there is an agreement in Paris then it is still possible to have a new transit agreement, but there will only be a few days in which to work out the details," Vitrenko told bne IntelliNews.
The meeting in Paris is shaping up to be a historic one. The Naftogaz team were in Berlin in the hopes of pushing Germany to back up its position and stand up to Russia, which is happy to run out the clock on the transit contract.
Ukraine's ambassador to Germany Andriy Melnyk pointed out that in the past Merkel has said that Nord Stream 2 cannot become operational without a guarantee for gas transit via Ukraine from the Russian side. However, the two issues have not been explicitly linked in the negotiations with Russia.
The Ukrainian side are holding out for a strong statement by German Chancellor Angela Merkel and want her to present Putin with an ultimatum: the Nord Stream 2 maybe ready in May but it will not be allowed to become operational until there is a guaranteed deal ensuring gas transits Ukraine as well.
"Our German colleagues say we have their full support and I believe there is time and opportunity for a statement like this from Chancellor Merkel before the Paris meeting," Melnyk said during the summit.
There is also an opportunity to broker such a deal at the trilateral meeting that will happen a few days before the Paris Normandy Four meeting.
"The European Commission (EC) has been trying to broker this deal for a long-term contract, as for Europe it also means reliability of transit in the future. It's important for the long-term stability for everyone," says Litvinenko.
"I was less confident before this meeting," Litvinenko said. "But listening to the Ukrainian ambassador and our German colleagues maybe [a strong statement by Germany] is possible."
Compromise deal and heating the east
One of the sticking points is that Russia has now linked the Stockholm's arbitration court award from last year and an order to pay the compensation of $2.6bn to Naftogaz to the transit deal.
Putin called Merkel earlier in November to suggest that if Naftogaz were drop its claim on this award then a new transit deal could be agreed and with advantageous gas prices.
Naftogaz has rejected the deal out of hand, although the delegation to Berlin suggested the Germans were supportive of the idea and were urging the Ukrainian team to thrash out a deal.
One compromise that was put on the table on November 25 by Vitrenko was that Naftogaz would accept the $3bn (the bill now including interest payments) in the form of gas rather than cash.
"There is a possibility [of] not taking $3bn in cash, but as swaps for gas. We would accept payment from Gazprom in the form of gas," Litvinenko told bne IntelliNews. "We proposed this in [a] letter sent last week to Gazprom but there has been no reply yet."
Payment in kind would actually suit Naftogaz, as it solves the problem of supplying the east of the country with gas from the storage facilities in the west of the country.
"There are some 50,000 customers in the east of the country that are not connected to the Ukraine grid but to the Russian grid, and we may have some problems with supplying them," Litvinenko said. "In the past we discount the volumes taken by our people and add it to the transit volumes. If there is no transit then there is no way to account for these volumes."
In the meantime Naftogaz has built up sufficient reserves to get through the winter with no imports of gas and has invested into the domestic pipeline system so that flows can be reversed and stored gas in the west sent to cities and towns in the east of the country, although the reverse-flow system has not been tested yet.
The only trial of a reversed flow was done in 2009, when Russia cut off supplies and the system was put into reverse for 20 days. It nearly broke the equipment but since then Naftogaz has invested in upgrades.
"There is supposed to be a technical consultation with Gazprom on Friday, November 29. Hope to they will update us on this idea," says Litvinenko.
And Naftogaz has also suggested that paying for the debts with gas could also be used as a temporary measure if the transit deal is not renewed.
"We have also outlined an option in the event of no deal whereby we could continue to take gas and count the value of it out of the money they owe us from Stockholm but as an interim measure and not part of a long-term solution to the problems," said Litvinenko. "They suggested plan B was not compliant with EU law but they suggested swaps that would allow flows of gas to Ukraine and even to Europe without a long-term deal on so-called contingency basis."
Ukraine capacity and playing for time
The chances for some sort of deal have been improved somewhat by the offers, the panellists at the Naftogaz meeting in Berlin said. One of the key points they made is actually Gazprom doesn't have enough non-Ukrainian transport capacity to bypass Ukraine completely and meet both its commercial obligations as well as fulfil plans to grow exports to Europe.
"Gazprom is exporting just under 200 bcm to Europe now, of which about 90 bcm is going via Ukraine. Nord Stream 2 has a capacity of 55 bcm and Turkish Stream about 30 bcm," said Litvinenko. The two new pipelines will add about the same capacity to Gazprom's non-Ukraine export potential, bringing it to a total of 195 bcm, but only just. For 200 bcm of exports you actually need a total capacity of some 230 bcm, as there has to be a "technical reserve". This means that even with the two new pipelines Gazprom will have to send some gas via Ukraine for next few years. And all this is before you consider that Gazprom wants to increase its exports to gas to Europe by 70 bcm by 2035 to meet rising demand.
"In light of the transport capacities it becomes clear that Nord Stream 2 is a political project, despite the Germans' claims it is a commercial project," says Vitrenko, who goes on to argue that the extra capacity Nord Stream 2 adds to Gazprom export infrastructure is purely there to cut Ukraine out of the loop and put political pressure on the country.
"The Ukrainian economy has been growing nicely, but if there is no transit next year that will shave 4% off GDP growth. We are facing an ecoomic recession imposed by Russia that is being tollerated by the West," Vitrenko said. "If Gazprom is building the pipeline to increase supplies to Europe then why not just send it via Ukraine? We are currently transporting some 90 bcm, but the total capacity of Ukraine's GTS is about 140 bcm – and would be 180 bcm after modernisation. Our unused capacity is equivalent to almost all the capacity Russia is adding with Nord Stream 2."
Vitrenko went on to point out that in the last 50 years the Ukrainian GTS has never had a breakdown or stoppage, and thanks to its longevity the Ukrainian section of the network has multiple redundancies and back-up systems to cope with problems. "Nord Stream 2 has none of this. If something goes wrong then the gas will stop flowing," says Vitrenko.
Time is on Gazprom's side. It can happily run out the clock on the transit deal and use the chaos to cut a short-term transit deal with Ukraine while it continues to develop alternative export routes that will eventually allow it to exclude Ukraine permenantly.
"Gazprom is doing predatory deals. Why do the Russians exclude gas exports by Rosneft or Novatek or block exports of gas from Central Asia to Europe? It is a way to reduce the competition, to hand Gazprom more market power," says Litvinenko. "But under EU competition rules the purchaser should be given a choice. Although these decisions on gas export are made in Russia they extend into Europe."
"Its about Russia's ability to do relative damage to Ukraine in proportion to the size of the countries. And this is not theoretical. We have seen this in practice. Russia's economy is about seven times bigger than Ukraine's," says Litvinenko. "When Ukraine stopped importing Russian gas Russia cut supplies to those countries re-exporting to Ukraine. It would have done about $1bn worth of damage to Ukraine but for this Gazprom was willing to spend $5bn in fines to its customers for non-fulfilment of its obligations to its customers."