US singles out Turkey with latest war sanctions package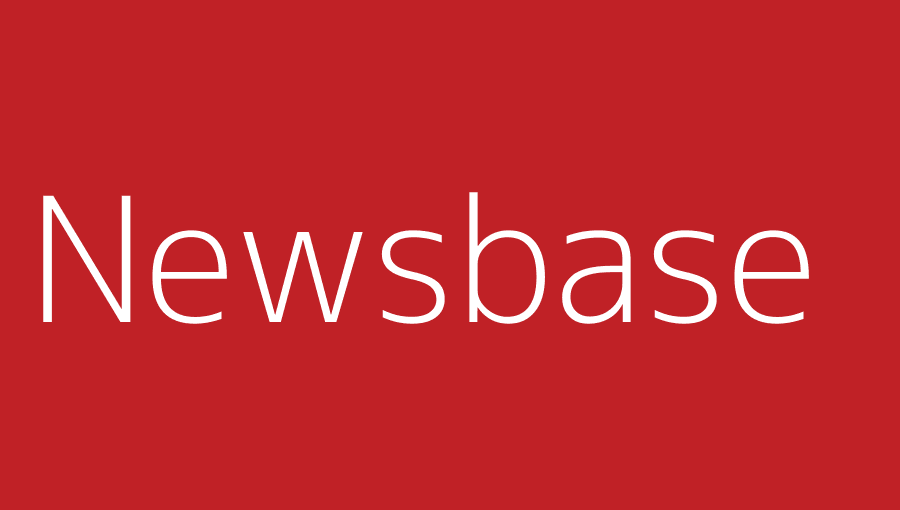 bne IntelIiNews 15 September 2023
The US on September 14 threw Ukraine war sanctions at more than 150 businesses and individuals across Russia, Turkey, the United Arab Emirates, Georgia and Finland. The move aims to stamp out evasions of trade restrictions that enable the Kremlin to access technology, money and financial channels that crucially boost its war effort.
The sanctions package was billed as one of the biggest yet introduced by the US State and Treasury departments. There was a notable targeting of Nato member Turkey. Sanctions were imposed on five Turkish companies and a Turkish national. American sanctions enforcement officials are clearly less than impressed with Turkey's response so far to Washington's appeals for compliance with measures aimed at disabling parts of the Kremlin's war machine.
The Associated Press reported that the package was partly aimed at hobbling the development of Russia's energy sector and future sources of cash. It includes steps that could impact on Moscow's Arctic natural gas projects, including Artic LNG 2, as well as on mining and factories producing and repairing Russian weapons.
"The purpose of the action is to restrict Russia's defence production capacity and to reduce the liquidity it has to pay for its war," James O'Brien, head of the State Department's Office of Sanctions Coordination, told the news agency.
Nevertheless, analysts will remain sceptical that the US can achieve such objectives. Many informed observers have concluded that Russia still has significant financial reserves available and that it's all too possible for Russia to import technologies it requires in tiny batches to ensure defence production.
"Russia could probably fill a large suitcase with enough electronic components to last for cruise missile production for a year," Richard Connolly, a specialist on Russia's defence sector and economy at the risk analysis firm Oxford Analytica, told the AP. Russia also gets a lot of electronic components from Belarus, "so even if we whack all the moles, Belarus will still provide the equipment for as long as [President Alexander] Lukashenko is in power," Connolly added.
"It [Russia] will have enough money under any kind of reasonable scenario," Chris Weafer, CEO and Russian economy analyst at the consulting firm Macro-Advisory, said in a recent online discussion held by bne IntelliNews, looking at Vladimir Putin's potential for funding the war.
The latest package of US designations were first reported by Reuters. They in part target shipping and trade companies that have allegedly assisted in repairing sanctioned vessels tied to Russia's defence ministry and have helped in the transfer of "dual-use goods", namely goods that can be ordered for civilian purposes but can then be switched for use by the defence industry.
Washington has issued repeated warnings to countries suspected of facilitating sanctions-dodging trade flows to Russia, with much concern relayed about the export of chemicals, microchips and other products that can be used for military purposes. Turkey's lack of cooperation appears to be a particular source of frustration.
"For the past 18 months, we've shared our concerns with the Turkish government and private sector and informed them of the significant risks of doing business with those we've sanctioned who are tied to Russia's war," a senior US Treasury official told Reuters, speaking on condition of anonymity.
"These designations reflect our ongoing commitment to target individuals and entities who provide material support to sanctioned entities," the official added.
The US Treasury Department said in a statement that it imposed sanctions on Turkish firms Margiana Insaat Dis Ticaret and Demirci Bilisim Ticaret Sanayi, saying the companies were among those that Russia relied on for importing "much-needed dual-use goods to enable its unprovoked war of aggression on Ukraine".
It said the former had made hundreds of shipments to sanctioned Russian entities. Those entities, it said, were part of the supply chain for producing military drones used in the Ukraine war. Demirci Bilisim Ticaret Sanayi was accused of sending sensors and measuring tools into Russia.
The State Department also imposed sanctions on Turkey's Denkar Ship Construction. It was said to have provided ship repair services to previously designated vessels of a company connected to the Russian Defence Ministry.
The State Department also targeted Turkey-based shipyard agency ID Ship Agency and its owner Ilker Dogruyol as well as CTL Limited. The State Department said CTL was an intermediary that ships electronic components of US and European origin to companies in Russia.
The broader sanctions package seeks to undermine Russia's industrial base, maritime sector and technology suppliers, along with facilities producing and repairing Russian weapons systems.
Russia's largest carmaker, Avtovaz, is among those targeted. GAZ Group, another automotive manufacturer, has been hit with a fresh round of sanctions.
Major Russian copper producer, Russian Copper Company, has also been designated.
Russia's construction sector, revenue streams from extractive industries and Russia-based banks, wealth management consulting and auditing and investment firms were also hit.
In the UAE, the US has gone after a newly established UAE company that provides engineering and technology to Russia's Arctic liquefied natural gas project, as well as multiple Russian companies involved in its development.
Otar Partskhaladze, a Georgian-Russian businessman and former prosecutor general of Georgia, has also been sanctioned. Russia's Federal Security Service worked with Partskhaladze to influence Georgian society and politics for Russia's benefit, the State Department said.
AA Finland-based network that specializes in shipping foreign electronics to Russia-based end-users was also targeted in the action as Washington cracks down on sanctions evasion. The Treasury slapped sanctions on Finland-based logistics firms Siberica Oy and Luminor Oy, accusing them of sending a wide variety of electronics into Russia.
Also on the latest sanctions list is a Finland-based network that specialises in shipping foreign electronics to Russia-based end-users. Sanctions were specifically slapped on Finland-based logistics firms Siberica Oy and Luminor Oy. They have been accused of sending a wide variety of electronics into Russia.
Finland joined Nato in April, following the change of defence policy adopted by Helsinki after the outbreak of the war in Ukraine in February last year.