Xi, Putin meeting: "Loud thunder but few raindrops"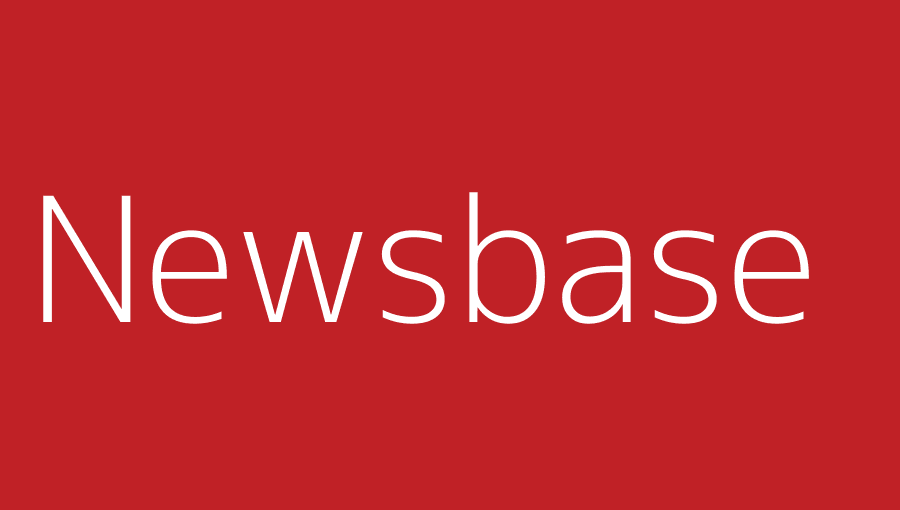 Ben Aris in Berlin 23 March 2023
Chinese President Xi Jinping took his leave of Russian President Vladimir Putin from a two-day visit to Moscow with a smile on his face and the words: "Right now there are changes – the likes of which we haven't seen for 100 years – and we are the ones driving these changes together," Xi told Putin on the steps of Kremlin as he bid him farewell.
Xi is right, but those changes are mostly in China's favour. Putin was well pleased with the visit that showed China's commitment to Russia and gave him some badly needed legitimacy for his military campaign in Ukraine, but beyond the platitudes he got little in the way of concrete material support from Xi.
First, Xi seems to have put a little more distance between himself and Putin, dropping the February formula of a "partner without limits" in a joint statement from Xi and Putin, released on February 4. That phrase didn't appear in the final joint statement from this trip.
On Ukraine, China did make concessions to the Kremlin. China laid out a 12-point peace plan on the anniversary of the start of the war on February 24 that led with "respecting the sovereignty of all countries", but that formulation was not in the final statement.
"Ukraine was a persistent theme. Putin expressed appreciation for China's position paper, and the joint statement referenced the issue. Compared to the position paper, it did not refer to Ukraine's sovereignty and territorial integrity, undoubtedly on Russia's insistence," Professor Sergey Radchenko at the Kissinger Centre said in a tweet and quoted the Chinese expression "Loud thunder but few raindrops" to sum up the concrete results of the meeting.
Another mismatch between the two positions was on the progress in building the mooted Power of Siberia 2 gas pipeline. This new 50bn cubic metre gas route is designed to increase the volume of gas Russian can sell to China and is a complement to the existing Power of Siberia 1 pipeline that went online a few years ago and already carries 15 bcm a year. The new pipeline is a key part of Russia's plan to re-orientate Russia's gas business from Europe to Asia.
Russia's top energy official, Alexander Novak, said the Kremlin hoped a deal with China on POS2 could be signed this year. "The companies have been given orders to work out the details of the project and get to signing it in the shortest possible time. Orders have been given to ensure the conditions are agreed," he told reporters, state newswire Ria Novosti reports. "We hope it'll be this year."
"Much more interesting is the list of joint documents signed during the summit. You will search in vain there for anything about Power of Siberia 2, Putin's pet project that would see a massive increase in pipeline gas exported to China (50 bcm)," said Radchenko.
In the press conference after the meetings were over, Putin spoke as if the deal was done and dusted: ""We have just discussed a good project, this is a new gas pipeline Sila Sibiri 2 (Power of Siberia 2) running across Mongolia. Almost all terms of this deal were agreed. This means 50 bcm of gas, stable and reliable shipments from Russia," Putin said.
Putin promised to deliver at least 98 bcm of gas a year to China by 2030, or about two thirds of the volumes Russia used to deliver to Europe. Yet work on the pipeline has yet to begin and remains at the blueprint stage.
Radchenko points out that, combing through the Kremlin's official list of agreements on joint Russo-Chinese projects released after the meetings, there is no mention of the deal at all, but the closer co-operation in the Far East, organising exhibitions and soybean production are there. Indeed, there are no details on any of the $165bn worth of deals that Putin said had been signed during Xi's trip.
"Putin announced several times during the visit that the project was nearly, oh so nearly, ready. But nothing was signed... I guess the Chinese are still haggling over the price, which they are right to do because Russia stupidly lost all leverage by cutting itself off from Europe," said Radchenko.
The negotiations over POS2 are likely to drag on for years. Xi was in Moscow on his first foreign trip after re-election to a third term as president. Following his second re-election a decade ago he also chose to visit Moscow and at that time negotiations for the POS1 deal began, but those also took years to complete as the two sides haggled over the offtake price. This time round, after Russia has entirely lost its biggest customer, Europe, the Russian negotiating position is significantly worse.
"Xi didn't even give a nod to minimal progress on the Power of Siberia 2 gas pipeline, a pretty big defeat for Putin," Stephen Stapczynski, an energy reporter at Bloomberg said in a tweet.
China, weapons and Nato
Notably, entirely missing from both the documents and the speeches was any mention of military co-operation, although presidential spokesman Dmitry Peskov did admit that the two leaders did discuss Ukraine in the informal small format meetings on the first day on March 20.
The US condemned the Xi-Putin meeting, saying that China was "not impartial" and pointed out that China has not condemned Russia's invasion of Ukraine and Xi has neither visited Kyiv nor even spoken to Ukrainian President Volodymyr Zelenskiy since the war started. Xi was expected to phone Zelenskiy during his Russian trip, but that call did not happen.
The US was afraid that Beijing would agree to supply Russia with materiel, but Beijing has been silent on the topic and so far has rebuffed Putin's entreats, but has supplied some drones to the Russian military, and more importantly, microchips that allow Russia to manufacture more missiles.
While Xi was in Moscow, EU leaders were meeting to agree on increasing supplies of ammunition to Ukraine. As bne IntelliNews reported, Ukraine is running out of ammunition. Nato Secretary General Jens Stoltenberg called on the EU to supply one million rounds of the crucial 155mm shells.
The combat in the Donbas is currently very intense, Stoltenberg said, but due to the lack of ammunition, Ukraine is only able to fire 4,000 to 7,000 a day to Russia's 20,000 and even that is outrunning the West's ability to manufacture enough to keep Ukraine supplied.
"The current rate of ammunition expenditure is higher than the current production rate," Stoltenberg said. Without a significant increase in manufacturing capacity Ukraine could face an ammunition crisis as soon as this summer, according to some experts.
That might be a problem. Nato's annual report came out on March 22 and found that only seven of 30 member states – the US, UK, Poland, Greece and the Baltic countries – met the current defence spending target of 2% of GDP in 2022. France at 1.89% and Germany at 1.49% fell short, although both have committed to increases. Stoltenberg called on all members to step up their spending to the recommended 2% at a Nato summit last July, but the call has been largely ignored.
Stoltenberg also highlighted China's potential military help to Russia and said it was "equally important" to dissuade China from supplying weapons and materiel to Russia, as Russia is also running low on ammunition, although the shortage is not as acute after Russia put its economy on a war footing last year.