As many as 5,000 feared dead in Libya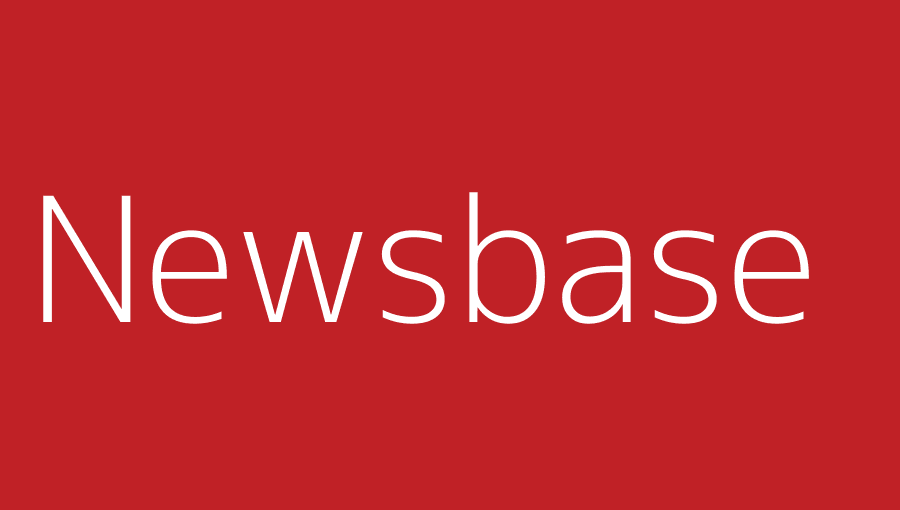 by Roberta Harrington in Los Angeles 13 September 2023
More than 5,000 people are feared dead and 10,000 missing in Libya after Storm Daniel tore through the north African country on Sunday, according to reports. The situation has been described as "catastrophic" and the death toll is expected to climb.
As much as a quarter of the city of Derna in eastern Libya was wiped out after the storm, also known as 'Medicane' Daniel, ripped through Libya, breaking dams and bringing flooding and devastation. The flooding left a swathe of mud and rubble.
The Interior Ministry of eastern Libya reported a death toll of 5,300, said state media LANA, according to CNN.
Major aid organisations were citing a lower figure. With so many people missing, preliminary death tolls can be inaccurate.
The number of missing – 10,000 - was given by Tamer Ramadan, of the delegation of the International Federation of Red Cross and Red Crescent Societies in Libya, during a news briefing in Geneva, Switzerland on Tuesday.
"The death toll is huge," she told the Financial Times.
Two dams were wrecked in Derna, a coastal city with a population of some 125,000. Storm Daniel had already swept away people, roads and houses in the country's worst-hit city.
Some 6,000 were still missing on September 12 in Derna, said Othman Abduljalil, health minister in Libya's eastern government, in an interview with Almasar TV, reported CNN. He visited Derna on Monday and described the situation as "catastrophic."
"Bodies are lying everywhere - in the sea, in the valleys, under the buildings," added Hichem Abu Chkiouat, minister of civil aviation in the eastern administration, in a phone interview with Reuters after touring Derna.
Curfews have been implemented and schools closed in the eastern region of Libya, said Fox News.
Libya is already weakened by a decade of conflict.
"Medicanes such as Storm Daniel are relatively rare, and tend to occur more frequently in the western portion of the Mediterranean Sea than the arid Libyan coastline," said Professor Liz Stephens, professor in climate risks and resilience at the University of Reading, UK in a statement.
"It is more difficult to understand the potential for catastrophic extreme events in an arid climate, where even moderate rainfall events are few and far between," she said. "This makes it a challenge to design and build resilient infrastructure."
The temperature of the Mediterranean is almost like a bathtub.
"While no formal attribution of the role of climate change in making Storm Daniel more intense has been conducted yet, it is safe to say that the Mediterranean sea surface temperatures have been considerably above average throughout summer," Dr Karsten Haustein, a climate scientist at Leipzig University in Germany, told the Science Media Center.
"This is certainly true for the region where Daniel could form and wreak havoc over Greece and now Libya," he said. "The warmer water does not only fuel those storms in terms of rainfall intensity, it also makes them more ferocious."
Last week Storm Daniel had ravaged Greece, Bulgaria and northwest Turkey. On Monday, it was moving into Egypt but appeared to have weakened.
Daniel arrives in Egypt
Storm Daniel had lost much of its power as it arrived in Egypt's Mediterranean coast in the evening of September 11, hours after a warning notice was issued by the Egyptian Meteorological Authority.
After almost a week of scorching temperatures in Cairo, the mercury dropped by more than 12°C on September 12, as Storm Daniel arrived over Egypt's capital.
That morning, sandstorms stirred up by Daniel had created a thick layer of dust and fog over Cairo, causing the temperature to drop from the low 40°C on September 11 to 28°C by September 12, but the capital was spared a ravaging storm.
The effects of the storm were more noticeable on Egypt's north coast where some holidaymakers remained, despite Daniel's approach. Videos shared online showed palm trees being violently shaken by strong winds amid torrential rain in coastal towns, yet resorts further east, closer to the port city of Alexandria, experienced little more than a thick fog over the sea.
Dust is expected to remain over Cairo until the end of the week when light to moderate rainfall is expected to wash it away and usher in the cooler autumn months, the meteorological authority said as Daniel peters out.