AsianOil: Woodside takes FIDs on Scarborough and Pluto LNG 2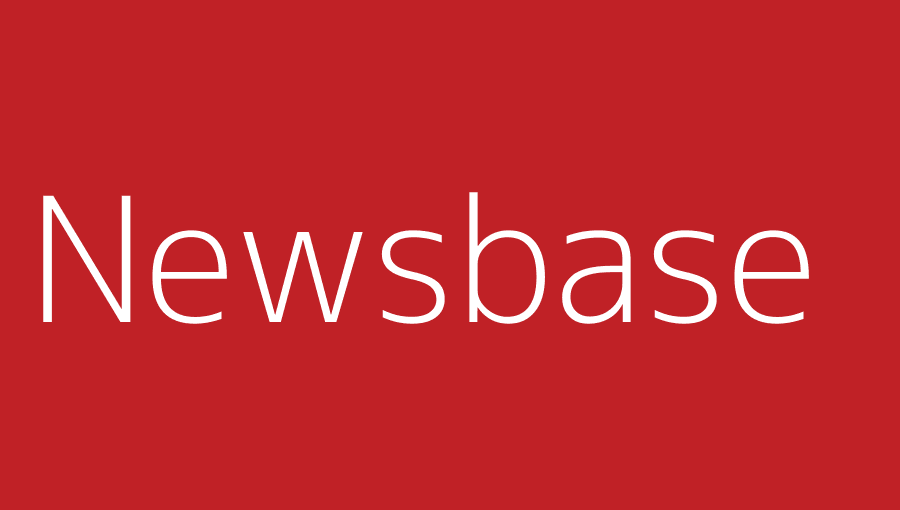 Andrew Kemp in Melbourne 23 November 2021
Australia's largest oil and gas producer Woodside has reached final investment decisions (FIDs) for both the Scarborough gas field development as well as the expansion of the Pluto liquefied natural gas (LNG) facility.
Woodside announced the FIDs on November 22, the same day it revealed that it had signed a binding share sale agreement (SSA) with BHP – a Scarborough project partner – on the independent's merger with the mining giant's oil and gas portfolio.
Woodside operates the Scarborough joint venture, which will supply gas from four fields estimated to hold 13 trillion cubic feet (368bn cubic metres) of 2C dry gas to the expanded Pluto LNG, in partnership with BHP Petroleum.
Moreover, the investment decisions come just a week after the developer announced that it had agreed to sell a 49% non-operated stake in Pluto Train 2 to Global Infrastructure Partners (GIP).
Development nod
Woodside upped the expansion project's combined onshore and offshore development costs by 5% in August to $12bn.
Pluto LNG's onshore component, which involves modifying the facility's existing liquefaction train to process Scarborough gas while also building a second train, will cost $6.3bn. Bringing Scarborough on stream, meanwhile, is slated $5.7bn.
Woodside said this week that the expanded project's first cargo of LNG was slated for delivery in 2026.
"Scarborough will be a significant contributor to Woodside's cash flows, the funding of future developments and new energy products, and shareholder returns," Woodside CEO Meg O'Neill said. She added: "The contracting model, development concept and execution strategy have been designed to reduce cost risk and protect shareholder value."
O'Neill said the Scarborough reservoir contained only around 0.1% carbon dioxide (CO2), adding that this would make the project one of the least carbon intensive sources of delivered LNG.
O'Neill said: "The [FID] is underpinned by quality customer support with approximately 60% of Scarborough capacity contracted, including domestic gas for the proposed Perdaman urea project."
Perdaman Industries intends to build and operate the AUD4.5bn ($3.25bn), 2mn tonne per year (tpy) urea plant at the Burrup Strategic Industrial Area, in Western Australia. The WA Environmental Protection Authority (EPA) recommended the project for approval in September, subject to conditions including air quality.
Woodside has also made progress towards its proposed merger with BHP's upstream operations, first announced in August.
Merger progress
Woodside said that under the terms of the new SSA that it would issue new shares to acquire all of BHP Petroleum's share capital. With the merger slated for completion in the second quarter of next year, Woodside's share issue is expected to comprise around 48% of the developer's share capital on a post-issue basis.
Woodside said the merger would create one of the world's largest independent energy producers with "a high-margin oil portfolio, long-life LNG assets and the financial resilience to help supply the energy needed for global growth and development over the energy transition".
O'Neill said: "Our emissions reduction targets will apply to the combined portfolio, supporting our aspiration to be net-zero by 2050 and our strategy to supply lower-carbon energy to our customers across the globe."
The merged unit is also expected to deliver estimated pre-tax savings of more than $400mn per year from optimising corporate processes and systems.
Even as Woodside works on absorbing BHP's upstream operations, it has also made progress on reducing its exposure to Pluto's second train.
Divestment process
Woodside has agreed to sell a 49% non-operated stake in the Pluto Train 2 to Global Infrastructure Partners (GIP), the developer said on November 15.
Under the deal, GIP has agreed to provide $835mn of construction capital expenditure in addition to its 49% share of capex, reducing Woodside's capital contributions in the process. Woodside, however, added that GIP's final capital contribution would be dependent on an interest rate swap and foreign exchange rates on the date of the Scarborough and Pluto Train 2 FIDs.
If Pluto Train 2's total capex is less than $5.6bn, GIP will pay Woodside an additional amount equal to 49% of the under-spend. Woodside will, however, have to cover GIP's share of any cost overrun pay up to a total of $835mn. Woodside has agreed to pay GIP in relation to any delays to the expected start-up of production, under certain circumstances.