Barriers to Vaca Muerta gas development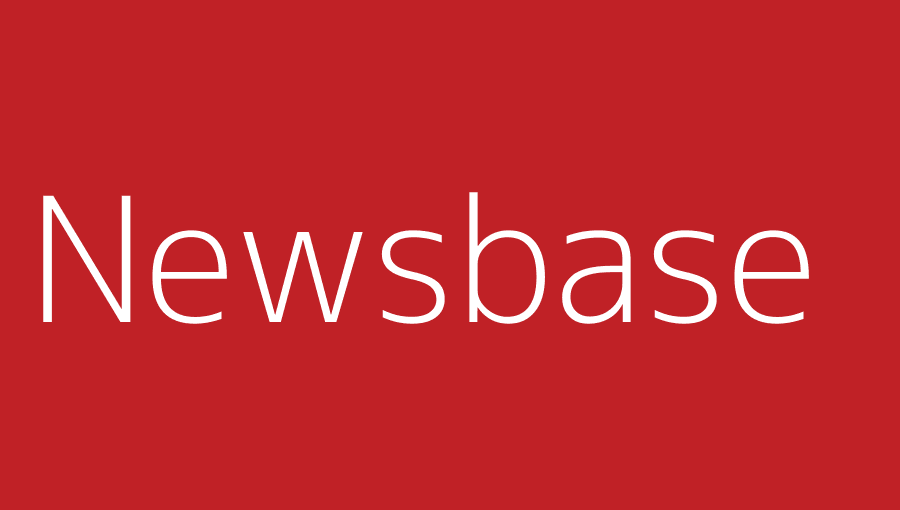 Jennifer DeLay for NewsBase 24 February 2021
Three industry experts speak to NewsBase about Argentina's prospects for stepping up work at its vast unconventional gas fields
WHAT: The Vaca Muerta shale basin has yet to live up to its potential.
WHY: There are multiple barriers to development, including broad structural factors such as inadequate infrastructure and concerns about Argentina's macroeconomic stability.
WHAT NEXT: Vaca Muerta gas production may rise slightly in 2021, but YPF appears to be more interested in oil.
Argentina is currently a net importer of natural gas, despite its own vast reserves. There are many reasons for this, and one of them is the fact that the country has yet to realise the potential of Vaca Muerta, a vast shale basin located mostly in Neuquen Province.
Vaca Muerta is one of the largest shale plays in the world. According to the US Energy Information Administration (EIA), it holds more than 16bn barrels of technically recoverable shale oil, along with 308 trillion cubic feet (8.722 trillion cubic metres) of technically recoverable shale gas. Even so, it accounted for less than a quarter of Argentina's gas production in 2020 – around 1bn cubic feet (28.32mn cubic metres) per day, or about 23% of the yearly total of 4.35 bcf (123.2 mcm) per day.
There are multiple reasons for this, and one of them is timing. That is, the extraction techniques best suited to the development of unconventional reserves have been widely available in Argentina for less time than they have been in the United States. As a result, the South American country is still in the process of working to ramp up output from its unconventional fields.
Moreover, Argentina has – along with the rest of the world – just lived through 2020. That is, it saw both gas production and gas consumption decline significantly in response to the government's imposition of public health measures that restricted travel and transport.
However, there are several other factors that have slowed the pace of gas development at Vaca Muerta. NewsBase recently spoke to three industry experts to gain insight on the issue. Their responses have been lightly edited for clarity.
Structural challenges
According to Ruaraidh Montgomery, the head of global research at Welligence Energy Analytics, there are two broad structural issues that have undermined development work at Vaca Muerta fields. He identified those challenges as inadequate infrastructure and investors' concerns about Argentina's financial stability and pointed out that they were intertwined.
"Are there obstacles in Argentina to the development of hydrocarbons, including the Vaca Muerta? They're all above-ground obstacles," Montgomery said. "The resource in the ground is good. Well productivity is good. It looks to be a genuinely world-class shale resource. But there are for sure obstacles to commercialisation. So, number one – and this is an ongoing issue – is infrastructure."
"The Neuquen Basin is remote from Argentina's domestic markets, which are mainly around the Buenos Aires area, and pipeline capacity running from Neuquen to that main market is pretty much full. If you want to continue to develop and grow Vaca Muerta gas production, you need more export capacity from the basin. Now, the problem you have is that building out that new capacity requires a significant amount of investment – $1-2bn [per pipeline project]."
In turn, he told NewsBase, Argentina's long-standing history of macroeconomic instability inevitably complicates efforts to secure financing for such projects. "It's really hard to find companies, especially from outside Argentina, that are willing to put up that capital, given the rough profile of the country. And without that infrastructure to then give you access to a bigger part of the domestic market, without that access to capital, you're just not going to get that infrastructure built out."
Policy roadblocks
Enrique Gonzalez, a research analyst at Welligence, agreed – and pointed out that the Argentinian government's policies had caused more problems by narrowing outside investors' range of opportunities for turning a profit on gas projects.
"The government definitely does not have the financial capacity right now to finance a project of such scale, and another problem for private investment would be that midstream tariffs are controlled by the Ministry of Energy," he told NewsBase. "So even if a private company decided to go to Argentina to build a pipeline, they would not currently be able to set a tariff that would allow them to get a return on their investments. So this just adds to the list of problems."
Henrique Anjos, a gas and power researcher at the Wood Mackenzie consultancy, made a similar point. "The main obstacles are the gas price controls imposed by the current administration," he said. "By not updating the gas tariffs in local gas distribution companies and lowering the price caps for gas procurement for thermal power, the revenues received by the producers have diminished significantly to a point that does not cover the cost of new wells."
Domestic and export infrastructure
Montgomery highlighted the importance of Argentina's domestic gas infrastructure, noting that the South American state would have difficulty reaching the more lucrative export markets in the long term if it did not build up its pipeline networks at home.
"You need to find additional markets for that gas to really unlock the potential of this gas resource," he said. "But a lot of that requires an enormous amount of investment. You could build an LNG export terminal, though that's even more expensive than building the pipeline to get that gas to the coast, to the terminal. Who's going to stir up capital for that level of investment? You need the export market. You need to put the right infrastructure in place to export gas."
Argentina is talking about resolving this dilemma through measures such as building a high-capacity gas pipeline to Brazil. Montgomery said, though, that he expected concerns about Argentina's financial stability to undermine such projects.
"It's hard to get any pipeline built, certainly in the near term. Again, it's the cost, the capital that's needed," he commented. "They have talked and planned new pipelines from the Neuquen Basin running north to Brazil, running to the coast, to the Buenos Aires market. Pipelines have been talked about for years and years. Nothing has happened. And I don't see, certainly not in the near term, any reason why that should change or why there should be any significant movement towards investment in a new pipeline. The country's in a difficult place economically right now."
Anjos also talked about the need to serve both domestic and export markets – and pointed out that the political transition that took place in late 2019 had complicated matters. "To build a gas export pipeline to Brazil, what you need is a clear long-term gas pricing policy that will provide foreseeability for new supply in order to grow total production. In addition, you need the expansion of domestic pipelines too. All this had progressed in 2019, but with the change of administration, it was mothballed," he said.
(He was referring to the fact that incumbent President Mauricio Macri, a right-leaning figure who mostly favoured market-driven solutions, lost his bid for re-election to Alberto Fernandez, the representative of a more left-leaning and populist coalition, in late 2019).
Production forecast
Despite all the roadblocks facing development efforts in Vaca Muerta, Gonzalez said he expected Vaca Muerta gas production levels to show modest signs of recovery in the short term, following their 8.6% year-on-year decline to 4.35 bcf (123.2 mcm) per day in 2020.
"I think it is fair to say we will not see, at least from the gas side, a significant movement upwards," he said. "But the production levels will definitely be higher than what we have seen in 2020, just because of the huge lack of investment in gas last year and in part of 2019."
Gonzalez also indicated that he did not expect Argentina's national oil company (NOC) YPF to spend the bulk of its proceeds from a proposed bond swap on Vaca Muerta gas development. The state-run company has succeeded in making some extra funds available by convincing holders of bonds due to mature in March 2021 to roll over their holdings for new securities with a later maturation date, he said, but it appears to be more focused on unconventional oil than on unconventional gas.
"YPF's 2021 investment plan allocates $2.1bn to their upstream business, mostly focused on the Vaca Muerta. But the majority of the investment is actually going to be used in their shale oil projects – more specifically, to Loma Campana, to La Amarga Chica and to Bandurria Sur," he told NewsBase.
He also explained, though, that YPF was likely to spend just enough on gas projects to meet the domestic supply quotas set by the government. "On the upside, there will also be a decent amount of investment, but it will only be enough investment to keep up with the production commitments agreed to in Plan Gas.Ar," he commented, referring to the package of measures rolled out by Fernandez's administration last November to support the domestic gas industry.