Big freeze that was feared by gas hungry Europe hits Central Asia, Iran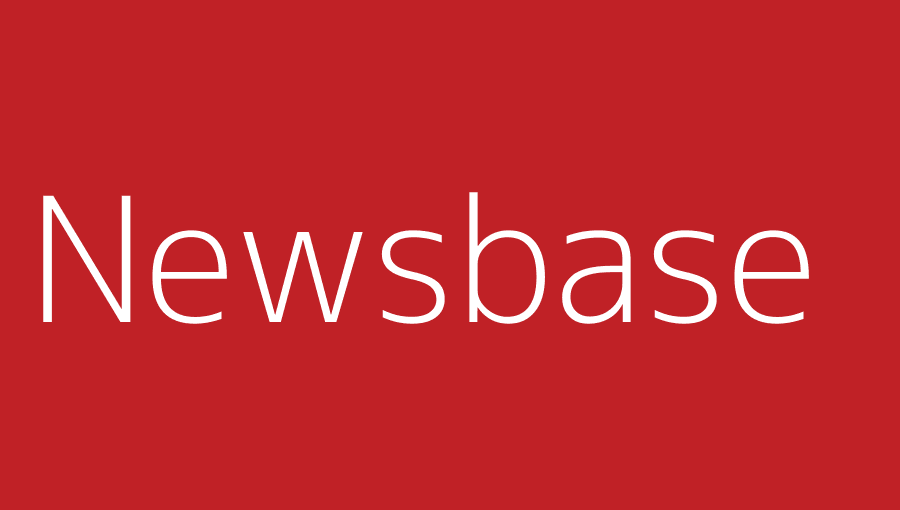 bne IntelliNews correspondents 20 January 2023
There were many chilling stories of hardship in sub-zero temperatures from across Central and South Asia this week as the two regions were hit simultaneously by a severe cold snap bringing temperatures as low as -30 degrees Celsius and a lack of gas and electricity for heating.
"Energy crisis in Central Asia is so bad that families with children are forced to sleep in the cars because the latter are warmer than the houses. This situation shows again how energy resources can be captured to serve as a rent for elites, ignoring the needs of populations," tweeted Bishkek-based political ethnographer Asel Doolotkeldieva on January 19 as the big freeze wrought more misery.
It is too early to assess how many people have lost their lives in the shock winter temperatures combined with energy outages, but it is known that meteorologists say Tashkent has not experienced such cold in 50 years, while in Afghanistan at least 70 people perished.
bne IntelliNews brings you reports from our Uzbekistan, Kazakhstan and Iran correspondents on what is known about this little-expected crisis.
UZBEKISTAN
You can get some idea of the extent of the wretched misery felt in Uzbekistan amid the country's energy collapse during this cold wave by digesting events of the early morning of January 16. An infuriated President Shavkat Mirziyoyev was moved to fire the mayor of Tashkent, Jahangir Artykhodjayev, as well as the head of a heating plant, a deputy energy minister and several regional governors as he came to terms with how badly the Uzbek people had been let down by officials who were supposed to have secured energy supplies for the duration of the winter.
Saying he was "tormented", Mirziyoyev exclaimed: "Why is this happening in the capital? Why didn't we prepare in advance?"
As the crisis continued, Uzbeks also heard of how officials had late last year turned down a rather dodgy offer from Russia to reverse-flow extra gas supplies to Uzbekistan in return for the handover of assets including the country's gas transmission system.
In Bukhara, four people were arrested for the robbery of natural gas from a methane gas filling station, while in Termez two people were killed when frozen external pipes caused a central heating boiler to explode. Another two people lost their lives in Surkhondarya when a toilet exploded, with frozen pipes again the cause, local media said. There were also incidences of the armed forces having to set up military tents for people desperate for some warmth and a hot meal (see Uzbek-language video report at foot of this text section).
(Credit: Screenshot of Reuters news video report).
Most Uzbeks said the cold front was the worst they had endured in living memory. In Kyrgyzstan, Issyk-Kul ("Warm Lake"), known as the lake that never freezes, froze over (see photo above). In landlocked Tajikistan, locals witnessed the extremely rare sight of the freezing of Kairakkum reservoir, a body of water known as the "Tajik Sea".
Regional weather forecasters were hopeful that temperatures were set to ease over the coming days.
A significant factor in Uzbekistan's energy breakdown is the temporary halting of gas supplies flowing from Turkmenistan. The Turkmens announced the stoppage, which also applies to customers in northern Iran, was unavoidable because the ultra-cold weather had caused the formation of hydrates at gas fields that were hindering pipeline operations.
Unfortunately for Afghanistan, one almost immediate response of Tashkent to the loss of the Turkmen gas was the shutting down of power exports generated at gas-fired plants.
KAZAKHSTAN
Last early December, a top official of a heating plant in the northern city of Ekibastuz, Sergei Vidlog, was found dead at his home amid an ongoing emergency that saw thousands left without heating in -30 degrees Celsius following an accident at the plant.
Whether his death was down to suicide or perhaps even foul play remains unclear—Vidlog's body was found in his car in a garage on December 4—but the incident proved a harbinger of the big freeze to come for many across Central and South Asia.
After the heating plant accident and subsequent outage in Ekibastuz, Kazakh authorities warned that Astana could nationalise struggling energy firms. Politicians were faced with a full-blown crisis. The stoppage continued into December and, even after it supplies were restored, at least 17 apartment buildings remained without heating.
President Kassym-Jomart Tokayev sacked the region's governor as experts continued to refer to the situation in Ekibastuz as catastrophic.
"President Kassym-Jomart Tokayev has instructed Prime Minister Alikhan Smailov to study the issue of nationalising problematic energy assets," presidential spokesman Ruslan Zheldibay said on Facebook. "Their mismanagement causes accidents and breakdowns in the supply of electricity," he added.
However, it's not clear whether officials are seriously considering nationalisations. Kazakh authorities often attempt to make populist claims in order to demonstrate the government's awareness of issues. It's all part of an attempt to divert responsibility from officials' own roles in difficulties that have eventuated.
Kazakhstan's ageing Soviet-era infrastructure often leads to electricity disruptions. They stand in contrast to Kazakhstan's status as a net energy exporter. The government said in October that around 65% of regional power grids were in a poor state of wear and tear.
The rate of power outages became especially stark last year amid an influx of cryptocurrency mining firms to Kazakhstan — mainly due to crackdowns on crypto mining in China, where officials had become nervous over how power-thirsty the enterprises could be.
The Kazakhstan Electricity Grid Operating Company (KEGOC), a state-owned company, even introduced scheduled blackouts throughout late 2021 to prevent a system overload amid a spike in crypto-mining.
Last year, Kazakhstan was considering the possibility of importing electricity from Russia in order to compensate for the strain created by crypto-mining, but with the ongoing war in Ukraine this has become an increasingly unlikely possibility as the country has been attempting to reduce its economic reliance on its traditional ally.
Early this month, Kazakh officials in eastern Kazakhstan announced that gas exports to China from the local Tarbagatai Oil company were halted on January 1 due to an expiring deal and complaints by locals that some villages were without gas supplies while fuel was being sent to China.
It appears that tne authorities were attempting to demonstrate that they were prioritising domestic supplies over exports amid the growing energy troubles.
IRAN
Torbat-e-Jam, an Iranian city historically home to Sufi Muslim clerics and once part of Timurlane's vast 14th century Timurid empire based out of what is now Uzbekistan, saw itself sent back to the Middle Ages this week with gas and electricity supplies cut. Like many other localities in northern Iran, amid the freezing weather it found itself no longer served by Iran's heavily subsidised natural gas system. Stoppages were announced as neighbouring Turkmenistan, which provides gas to much of Iran's north, cut pipeline provision after the big freeze caused major technical difficulties with hydrocarbon flows.
Iran, as it happens has the first or second largest gas reserves in the world—it is officially second, but further large discoveries yet to be factored into the statistics mean it looks like taking top place from Russia in the not-too-distant future—but for one reason or another, including US sanctions that thwart foreign investment, a lack of spending on its gas grid has left certain regions vulnerable to gas outages. Hence the reliance on Turkmenistan's cross-border gas transfers in some northern parts.
The cold snap, which has brought stories of people freezing in the northeastern Khorasan province in particular, and caused the Iranian energy minister to beg people to turn down their thermostats, rather caught Iranian authorities off-guard.
Despite the worst of the cold weather now passing, daytime temperatures in much of northeastern Iran are still only a touch above zero, while at night temperatures were still reportedly down to -10 degrees Celsius.
The country, though, is scraping through. Hamid Izadbaksh of the national gas monitoring centre, said: "We passed peak gas consumption at the beginning of this week and entered a period with a balanced temperature, which we guess will remain constant in the next few days."
He added: "But in the middle of next week, we have a temperature drop coming again and we anticipate an increase in gas consumption."
At current usage rates, around 75% of Iran's gas is consumed domestically, by homes, businesses and industries, Izadbaksh noted.
Iran is for ever talking about becoming a huge exporter of gas, but it still has some way to go in tending to its own gas provision first.
National Gas Organisation of Iran spokesman Abbas Azami put gas shortages up and down the country in the past week or so at around 200-250mn cubic metres per day. In the southeastern Sistan and Baluchestan Province, the joke was that gas had become a "luxury good". Hardline Iranian MPs supportive of Moscow, who spent the autumn menacing Europe with warnings that it would face a "harsh winter" when stocks of Russian gas ran out given the tangle with the Kremlin over the Ukraine invasion, are now looking a tad sheepish.