Denmark to police sanction-busting Russian tankers leaving the Baltic Sea?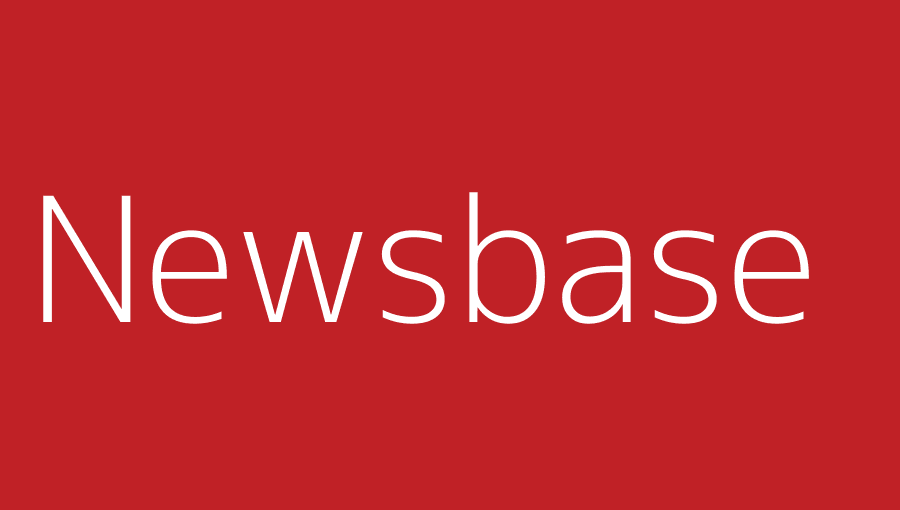 Ben Aris in Berlin 19 November 2023
The European Commission may ask Denmark to block the exit from the Baltic Sea and introduce inspections on Russian oil tankers as a way to enforce the $60 oil price cap sanctions, France24 reported on November 18.
As reported by bne IntelliNews, the oil sanctions are a spent cannon and barely a single barrel of Russian oil has been sold below the $60 oil price cap in recent months, the Financial Times reported earlier this month.
The EC is currently discussing a twelfth sanctions package, part of which will be efforts to better enforce the oil price cap, but the idea to make Denmark a gatekeeper for Russian oil exports via the Baltic Sea is not yet formally part of the draft plan. The debate is ongoing and the details of the new sanctions had been due to be released on November 17, but have now been delayed to December.
The Danish Straits comes into play as the perfect place to increase controls. "More than 70% of all Russian oil exports by sea pass through the Baltic Sea before being delivered to customers mainly in Asia," Henning Gloystein, who covers geopolitical risk in oil and natural gas markets for the Eurasia Group, told France24.
The new European measures to strengthen sanctions against Russia provide for better control of compliance with the price at which Russia exports its oil abroad. Russia's ability to avoid the sanctions are two-fold: it has bought a large shadow fleet of old tankers from Greek shipping tycoons, amongst others, that it can operate with impunity; and many EU-flagged shipping companies are simply ignoring the sanctions, The Peterson Institute for International Economics (PIIE) and Kyiv School of Economics (KSE) have reported.
"[Moscow] has built up a fleet of ghost ships which today carry out 70% of all oil transport for Moscow," notes Elina Ribakova of PIIE. "These are hundreds of second-hand and end-of-life tankers which are often more than 50 years old."
Brussels would like to entrust Denmark with the task of inspecting and possibly blocking cargo ships carrying Russian oil from sailing in its waters, according to people "informed of the discussions" about the next European sanctions plan, according to reports.
To make these controls more effective, the EC is suggesting that not only the contract price of a barrel of oil would be checked in the inspections, but the departing ships would also be subjected to European environmental regulations. "Clearly these ships will have to be insured against the risk of oil spills, which is very expensive," Benjamin Hilgenstock, of Kyiv School of Economics, told France24.
By demanding stricter compliance with EU environmental controls, the EC hopes to penalise the older ships, which run a much higher chance of causing an accident and oil spill. The upshot will be to massively increase their insurance costs, according to Hilgenstock. Although Russian ships are now insured by Russian companies and other non-aligned insurance companies, these companies do not have the financial resources to cover these elevated risks, forcing shippers back to the Western companies that do have this level of capitalisation.
"These are ageing ships which pose an increased risk of accident and it may therefore seem entirely natural that a country like Denmark wants to protect its coasts against such a risk by demanding to see proof that the carrier is well and truly covered," explains Ribakova.
When the oil prices cap sanctions were first imposed, access to insurance was the means of enforcement. At the time, Western insurance companies accounted for 95% of all maritime insurance, which was believed to be enough to effectively enforce the new rules. However, since then the West's share of the maritime insurance business has fallen to 65%, according to various reports, not including Russian shipping that remains outside the sanctions' regime and Western shipping companies that are ignoring the rules.
It is hoped that, by making Denmark a gatekeeper, it will become possible to enforce the original idea of using access to Western insurance as a mechanism to enforce the oil price cap sanctions.
Naval blockage
However, just how Denmark will stop ships for inspection or block those that fail to supply the necessary documentation is not clear.
None of the protagonists in the discussion on using Denmark as a gatekeeper address the question of how the idea can be enforced, without imposing a naval blockade or using the threat of force to stop Russian tankers in Denmark's territorial waters.
Under international maritime law, a naval blockade is an act or war, and that would be an act of war against Russia by a Nato member.
Nato Secretary General Jens Stoltenberg has said from the beginning of the conflict that his primary goal was to "prevent WWIII" and that helping Ukraine is a secondary goal.
For the same reasons, during the Cuban Missile Crisis in 1962 US president John F Kennedy was careful to call the embargo of Soviet ships entering Cuban waters a "quarantine" not a "blockade" so as not to provoke a war.
Moreover, under international maritime law any ship has the right to steam through another country's territorial water without seeking express permission under the "right of innocent passage" rule.
As bne IntelliNews reported, when Britain sent a warship through waters under the control of Russia off Crimea in June 2021 before the war, all ships of any state – crucially including warships and submarines – have a free and irreversible right under International Law to make "innocent passage" through the territorial waters of any state. This right is not limited by the need to ask permission or give notice, bne IntelliNews' military commentator and navy-trained lawyer Gav Don wrote at the time of the Crimea incident. As long as the Russian oil tankers do nothing that can be deemed "military" in nature, Denmark has no right to stop them. In the case of a submarine, innocent passage must be conducted on the surface.
But the experts interviewed by France24 suggest that even if Russian, and especially internationally flagged, ships do not stop when challenged, they will find themselves in the crosshairs of the American and European authorities who may, in the future, sanction them.
The hope is that by using Denmark to police Russia's oil exports at the very least will mean that the new risks will drive up costs again and so reduce Russia's income from its oil exports that have risen dramatically this year, putting Russia's budget back into profit since May.
"Several European diplomats confirmed that the European working document did not make direct reference to Denmark," Reuters reported.
"I don't think that Denmark will from now on physically stop Russian tankers passing off its coast. I don't see on what basis," said Gloystein; if only, according to him, because there is no ban on anyone transporting Russian oil. The objective of the sanctions is simply "to prevent Russia from selling its oil above the ceiling price of $60 per barrel of Russian crude exported by sea [set in December 2022], not to stop them."