Drone attacks on Saudi oil facilities not set to impact oil flows to Europe in big way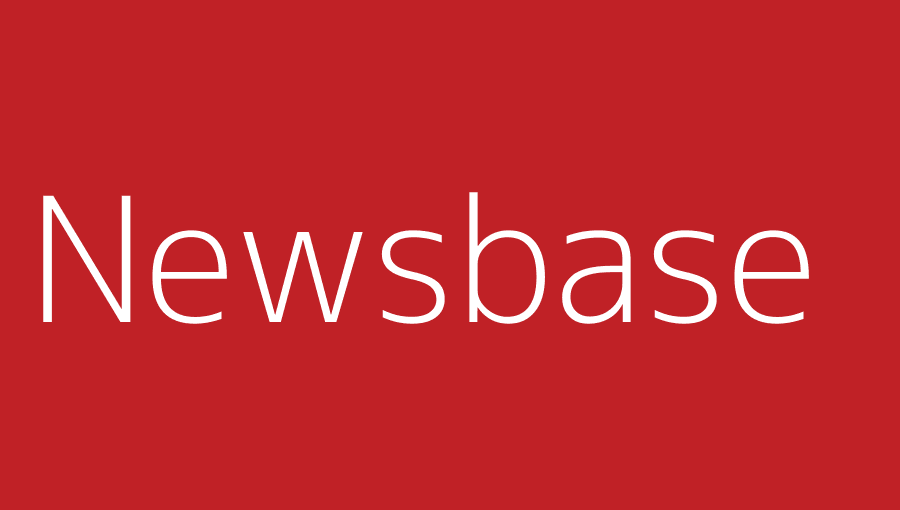 Ben Aris in Berlin 16 September 2019
The weekend drone attack that took out half of Saudi Arabia's oil production will not have any real impact on oil supplies in Europe in the short term, with the Europeans heavily dependent on Russian crude deliveries and taking little crude from the Middle East.
Germany, the biggest economy in Europe, imports just under 35mn tonnes of oil a year (245mn barrels) from Russia, which meets the vast majority of its oil needs.
In addition, Germany imports approximately 10mn tonnes from Norway and 8mn tonnes from the UK and Kazakhstan each.
As a result of the attacks, national oil company Saudi Aramco announced a 50% reduction in oil production, equating to 5.7mn bd and representing 5.7% of the world's crude output. The attacks have caused the biggest ever disruption to oil production, according to Bloomberg.
Aramco said it expected to recover 2mn b/d of the lost oil production by the end of September 16. The company noted that until operations have been fully restored, it would compensate for the output loss with inventory releases. The US has said that it stands ready to help stabilise the market by drawing on its national strategic oil reserves, at the rate of 600mn b/d, if need be. The price of oil initially spiked by 19%—the largest one-off gain ever seen—but fell back to a rise circa 10% as European markets opened.
Europe is unlikely to be affected by supply shocks if repairs required to damaged Saudi production facilities prove protracted, although higher prices will weight on the already slowing European economies. Germany is particularly vulnerable to an oil price shock. Its economy is already teetering on the edge of a recession.
If there are sustained supply problems, however, Russia is well placed to increase production to alleviate them.
"We estimate that Russian oil companies have the capacity to increase oil production by around 250kbbl/d within a 12-month period, which is a relatively insignificant number," VTB Capital (VTBC) said in a note.
Politically tricky balancing act
Russia was quick to condemn the attacks on the Saudi facilities and, as the world's second largest oil producer, has promised to ensure supplies to its European customers. Despite the fraught political scenario since Russia annexed the Crimea in 2014, Moscow is still keen to be seen as a reliable energy partner and will use this opportunity to burnish its credentials.
As bne IntelliNews has reported, Russia is currently enjoying a dramatic thaw in relations with the west as French President Emmanuel Macron and German Chancellor Angela Merkel take advantage of the change of government in Ukraine under Ukrainian president Volodymyr Zelenskiy to attempt to restart the Minsk II peace process and bring an end to the undeclared war with Russia in the Donbas region.
But the attack—blamed on Iran by the US without conclusive evidence, with Tehran denying any responsibility—has complicated the Kremlin's position in the Middle East. Moscow has been left in an awkward position thanks to its good relations with Tehran. Putin had hoped to take up the role of "honest broker" in the Middle East as a mediator that could arrange talks between the Sunni and Shi'ite states. However, if the attacks on Saudi's production lead to military action, or even war, the sitting on the fence will become rather more difficult.
The attacks are also an opportunity for Washington to retake the initiative in the region, where it has been outmanoeuvred by Moscow, especially in Syria. Even the Saudis have been flirting with Moscow, irked as they were by the US going full steam ahead with expanding its domestic shale production that has undone much of the power of OPEC.
After resisting for many years, Russia has joined the OPEC cartel and has voluntarily held down production to bolster prices, earning Saudi gratitude in the process.
However, the so-called OPEC+ deal for oil production cuts that includes Russia may fall if there is substantial disruption to oil supplies. Russia's leading companies have buckled under and cut production to around 11mn b/d, but they have been lobbying hard to end the deal. The all-powerful Igor Sechin, CEO of state-owned oil major Rosneft, has been especially vocal in calling for an end to the OPEC+ production caps. If global supplies are now interrupted for an extended period that would allow producers like Rosneft to increase production and analysts say it would be hard to get them to cut production again once things return to normal.