INTERVIEW: Green transition must be a just transition, says EBRD chief economist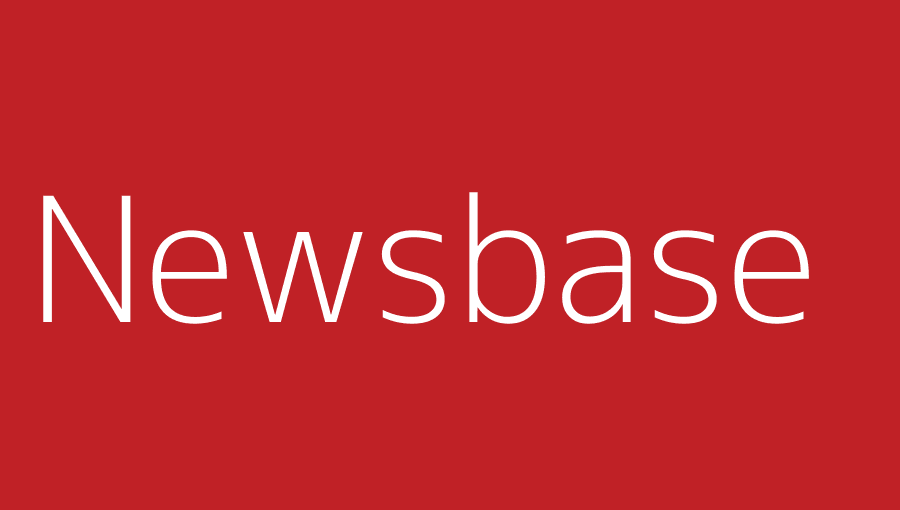 Clare Nuttall in Glasgow 21 November 2023
The green transition in Emerging Europe must be a just transition if the reforms are to be sustainable, European Bank for Reconstruction and Development (EBRD) chief economist Beata Javorcik told bne IntelliNews in an interview ahead of the release of the bank's annual Transition Report.
The energy transition is a politically difficult issue in much of the region, given the high level of coal consumption in a number of countries, yet at the same time, there is a new commitment to investment into renewables to increase energy security since Russia's invasion of Ukraine.
"The overarching message from our report is the importance of a just transition. If there is one lesson we learned from working 30 years in transition economies, it is that reforms will not be sustainable unless they have broad-based support," said Javorcik.
As detailed in the Transition Report 2023-24: Transitions big and small, some sectors — such as the production of the raw materials needed for the green transition — are set to expand dramatically in the coming decades, while others will shrink.
Those who are set to benefit include the Czech Republic, Morocco, Tajikistan and Turkey, all either significant producers of the raw materials essential for solar power and the fuel cell sector already, or home to substantial reserves.
Access to such raw materials is crucial for developing green and digital technologies. However, setting up additional mines and processing facilities will take time.
Meanwhile, according to Javorcik, "There is an immediate opportunity related to services. At the moment many companies are looking at their carbon footprint, and discovering that the outsourcing of IT services is associated with a lot of CO2 emissions. Outsourcing ICT services to India in particular is much more CO2 intensive than outsourcing to Eastern Europe."
Shrinking sectors
At the same time, Javorcik points out, "The sectors that are likely shrink or need to adjust are quite prominent in our countries of operation."
In the labour market, the expanding green economy is creating a heightened need for workers with green skills. However, at the same time, the decline in existing jobs within the most polluting manufacturing sectors is likely to be concentrated in specific regions. Additionally, lower-skilled workers are often more sceptical about the need for environmental reforms.
In the majority of the economies examined in the EBRD's research, 63% of those surveyed affirmed the existence of climate change, and 75% of them believe that climate change will seriously impact today's children. While the figures vary across economies, approximately two-thirds of respondents are concerned about air pollution, biodiversity loss, natural disasters, extreme weather, rising temperatures, disease spread and environmental pollution. Around half of all participants also said they are worried about insufficient action on climate change.
However, the readiness to bear the economic costs of transitioning to green practices is notably lower across many EBRD regions. Only 43% of surveyed individuals would prioritise the environment, even if it comes at the expense of economic growth and jobs. Between 37% and 43% would be willing to pay higher taxes to combat global warming, prevent biodiversity loss or reduce/prevent pollution.
"While most people in transition countries think climate change is real and it will severely affect the children of today, fewer people are willing to pay to address the climate emergency. The success of the green transition will depend on winning the hearts and minds of those people," said Javorcik.
Evolving supply chains
Another aspect of the green transition is that climate change, technological advances and geopolitical tensions are all transforming the landscape of global supply chains in substantial ways.
Achieving the goal of limiting global warming to 1.5°C requires a swift implementation of clean technologies to decarbonise the electricity supply, electrify various sectors of the economy, and expand the use of low-carbon hydrogen. Simultaneously, the significance of digital technologies is growing across diverse business domains.
To achieve this, "Green and digital technologies both require various critical raw materials. Production of those inputs is heavily concentrated in certain countries at present, with few substitutes (if any) available," points out the report. "China dominates the mining and processing of many critical raw materials, from germanium to lithium, amplifying supply chain risks in the transition to a green economy."
These are particularly acute given the ongoing trade war between the US and China, on top of geopolitical tensions related to the war in Ukraine.
"A retreat from globalisation may endanger the success of the green transition, which is heavily reliant on minerals," warned Javorcik. "30% of global exports of critical inputs are now under export restrictions; 10 years ago that was just 3%. Production of many critical raw materials is concentrated in China. If geopolitical tensions lead to a retreat from globalisation and escalation of export restrictions, this can jeopardise supply of the critical raw materials needed for the green transition."
Meanwhile, the report notes, the severing of trade and financial ties between Russia and Western economies has intensified following the Ukraine invasion in 2022. Non-aligned countries have increasingly turned to alternative currencies in cross-border transactions, challenging the dominance of the US dollar. Shifting trade patterns reflect a growing emphasis on reshoring and nearshoring practices to shorten supply chains and mitigate risks associated with the scarcity of essential inputs.