Iran's oil export claims not without foundation says Tankertrackers.com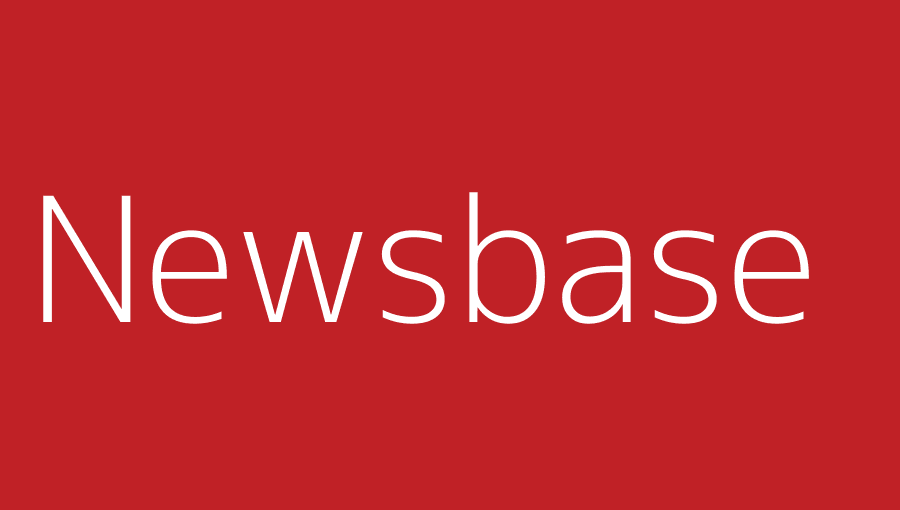 bne IntelliNews 2 December 2019
Digital marine vessel tracking agency Tankertrackers.com has told bne IntelliNews that claims from Iran that it is managing to sell significant levels of crude despite the US attempting to push its oil exports to zero are not without foundation.
Iran has very much moved its oil sales into the grey market to avoid US sanctions, meaning analysts partly rely on satellite-technology tracking firms to observe the ebb and flow of tankers leaving Iran's ports and watch their movements.
"Lately, Iran's two main destinations for its crude oil have been China and Syria. In addition to that, refined products 'bounce' via certain trading hubs as they cannot be chemically traced," Samir Madani, CEO of Tankertrackers.com, said on December 2.
"Recently, we have also seen a small amount of heavy crude do the same [kind of 'bounce'] and it is most likely for it to be blended ahead of re-export. All in all, crude plus products are being shipped at a rate of around 700,000 barrels per day," he added.
Madani declined to discuss what manoeuvres Iran's oil exports might be involved in but there have been plenty of reports in recent months of the Iranians attempting to make ship-to-ship transfers of oil off the radar and depositing oil in storage facilities outside customs zones, from where further movements of the commodity can be hard to assess and trace.
'Zero' policy has "failed"
Iranian Vice President Eshaq Jahangiri was quoted as saying on December 2 by state TV that the US plan to bring Iran's oil exports to zero can be described as a failure.
That meant, he added, that Washington's "maximum pressure" campaign spearheaded by crushing sanctions aimed at Tehran has also failed.
"Despite America's pressure ... and its imposed sanctions on our oil exports, we still continue to sell our oil by using other means ... when even friendly countries have stopped purchasing our crude fearing America's penalties," the vice president said.
US President Donald Trump and his officials are attempting to throttle Iran's economy to the point where Tehran will be pressured to come to the negotiating table and accept a toughened up version of the 2015 nuclear deal between Iran and world powers under which Tehran would see further curbs on its nuclear development programme, restrictions introduced on its ballistic missile development programme and the banning of military backing for certain militia groups in Middle East conflict zones.
Washington has been attempting to halt all Iranian oil exports since May by threatening secondary sanctions on any buyers and on other crucial players on the world oil markets such as shipping and insurance firms.
But, without disclosing any details of to whom Iran is still managing to sell oil, Jahangiri asserted: "They have failed to bring our oil exports to zero as planned."
Most analysts believe the attacks on oil tankers in the Persian Gulf region seen this year, as well as the drone and missile attack on Saudi Arabia's main oil processing installation, were secretly masterminded by Tehran to place pressure on the US sanctions strategy aimed at Iran and countries and countries that back the strategy.
Iran denies such claims but, in response, the US, UK and other countries have been attempting to beef up naval patrols of the Persian Gulf, Strait of Hormuz and Sea of Oman.
Joint Iranian, Russian, Chinese exercises
November 30, meanwhile saw the commander of Iran's navy confirm that his forces will participate in joint exercises in the northern Indian Ocean with Russia and China—two of the remaining signatories of the nuclear deal, along with Iran, the UK, France and Germany—starting in three weeks.

Rear Admiral Hossein Khanzadi said the manoeuvres would be held from December 22 to January 20.

Some media reports have said the manoeuvres would be in the Sea of Oman.

"The aim of those exercises is to ensure collective security and help boost the security in the northern part of the Indian Ocean, where various incidents, including pirate attacks, are taking place," Iran's Tasnim news agency quoted the admiral as saying.

Two days earlier, Khanzadi said the exercises would "send a message to the world," according to Iran's Mehr news agency.

"A joint war game between several countries, whether on land, at sea, or in the air, indicates a remarkable expansion of cooperation."

"[The manoeuvres] carry the same message to the world, that these three countries have reached a meaningful strategic point in their relations," he added.

Russian Foreign Minister Sergei Lavrov on October 2 said the countries were planning exercises drawn up to train for anti-terror and anti-piracy missions.