Iran's Zarif issues "all-out war" warning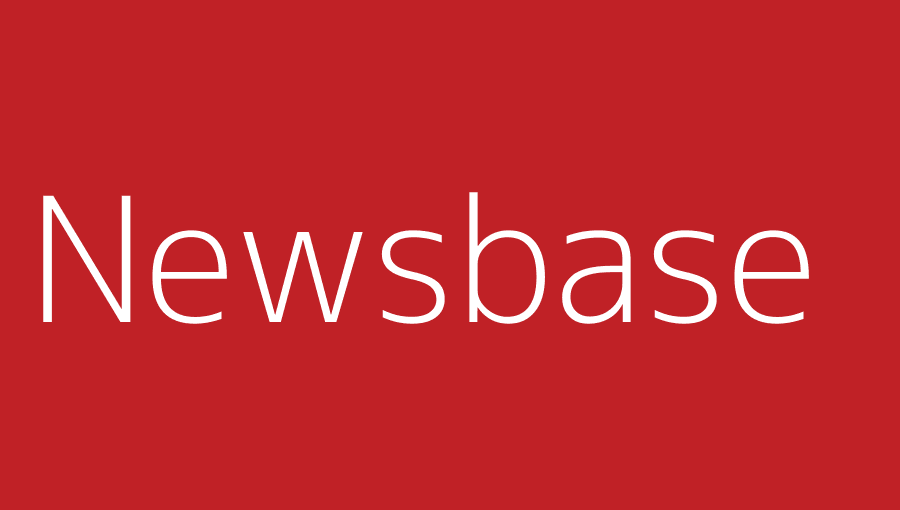 bne IntelliNews 19 September 2019
Iranian Foreign Minister Mohammad Javad Zarif has warned that there will be "all-out war" should Iran be attacked in retaliation for the missile strikes that wiped out half the production capacity of Saudi Arabia's oil industry.
His threat of conflict made in an interview with CNN came after US Secretary of State Mike Pompeo referred to the drone and cruise missile strikes on the Saudis as an "act of war". Zarif's comments raise the stakes for US President Donald Trump who, should he decide that a military response to the attacks is required, would risk his 2020 re-election campaign being dogged by the kind of conflict abroad that might prove very unpopular with many of his supporters. Iran knows Trump finds himself in an awkward position and it may be seeking to drive that point home.
Zarif also demanded that the Saudis hand over the evidence that they claim proves the attacks on the Abqaiq oil processing facility and the Khurais oilfield came from Iran rather than from Houthi-occupied Yemen, as both Tehran and the Houthis contend.
"I make a very serious statement about defending our country," Zarif said in the interview. "I am making a very serious statement that we don't want to engage in a military confrontation."
According to CNN, Zarif was unable to offer proof that the Iranian-backed Houthis, who have fought the Saudis in a bitter civil war in Yemen for the past four years, launched the drones and missiles. "I cannot have any confidence that they did it because we just heard their statement," he said. "I know that we didn't do it. I know that the Houthis made a statement that they did it."
French statement boosts Pompeo
Pompeo, in Saudi Arabia for talks on what response there should be to the attacks, got a boost from Europe on September 19 as French Foreign Minister Jean-Yves Le Drian said it was "not very credible" that the attack was mounted by the Houthis. France and the UN have sent intelligence analysts to examine the Saudi claims that the attack did not come from Yemen in the south, but came from the north using technology and weaponry only available to Iran.
Pompeo, speaking to reporters accompanying him on his trip to Saudi Arabia and the United Arab Emirates—where he was heading on September 19—said: "This was an Iranian attack. It's not the case that you can subcontract out the devastation of 5% of the world's global energy supply and think that you can absolve yourself from responsibility.
"Were it the case that the Houthis' fraudulent claim was accurate, were that true—it's not, but were that true—it doesn't change the fingerprints of the ayatollah as having put at risk the global energy supply."
Pompeo also told reporters: "I was here [in Saudi Arabia] in an act of diplomacy. While the foreign minister of Iran is threatening all-out war and to fight to the last American, we're here to build out a coalition aimed at achieving peace and a peaceful resolution to this."
Saudi Arabia is looking for an international coalition to challenge regional arch-rival Iran. The likelihood of the mercurial Trump eventually backing a military strike on the Iranians is difficult to gauge. He has said there is plenty of time to undertake "dastardly acts" against Iran.
UAE cools support

In the UAE, Pompeo will meet Abu Dhabi's crown prince, Sheikh Mohammed bin Zayed al-Nahyan. The UAE is a close ally of Saudi Arabia but in recent months, perhaps realising just how exposed emirates such as Dubai might become to losing their reputation as "safe business hubs" should substantial military hostilities break out, it has cooled its support for the US and Saudi-led attempt to isolate Iran and its economy and the Saudi efforts in the war in Yemen.
Nevertheless, on September 19, the UAE announced that it had joined the US-led coalition to protect waterways across the Middle East, launched after mysterious limpet mine attacks on oil tankers earlier this year. The Saudis have also joined since the weekend attacks on their oil facilities. Australia, Bahrain and the UK also are taking part. Iraq, with close political and religious ties to Iran, has opted not to sign up, saying it is a concern to be dealt with by Gulf states.
Anonymous US officials

In the American media, the claims made by anonymous US officials as regards proof of Iran being behind the attacks continued on September 18 to get ever more stark. The difficulty is that the claims are not accompanied by the requisite evidence. For instance, CBS News reported an unnamed official as saying that the attacks were approved by Iran's Supreme Leader Ayatollah Ali Khamenei, but only on the condition that they were carried out in a way that made it possible to deny Iran's involvement. It also reported US officials referring to the "most damning evidence", namely "still unreleased satellite photos showing the Iranian Revolutionary Guard making preparations for the attack at Ahvaz Air Base in southwestern Iran".
The Saudis, meanwhile, referred to circuit boards recovered from weapon debris that could be reverse engineered to determine the exact route the weapons flew.
General Frank McKenzie, the top US military commander for the Middle East, has reportedly asked permission to send three more batteries of anti-aircraft missiles to help Saudi Arabia protect its oil facilities.
The New York Times late on September 19 reported senior national security officials from across the US government as scheduled to meet within hours to refine a list of potential targets to strike in Iran, should Trump order a military retaliation.
Its report said: "The Pentagon is advocating military strikes that one senior official described as at the lower end of options. The official said that any retaliation could focus on more clandestine operations—actions that military planners predict would not prompt an escalation by Iran."