NEWSBASE: A closer look at Niger with Savannah Petroleum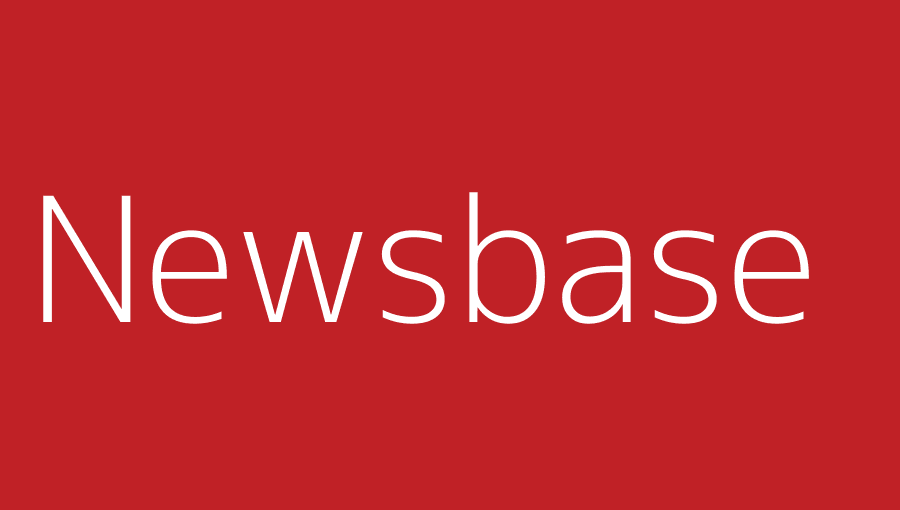 Jennifer DeLay of NewsBase 11 December 2019
Niger is not yet a major oil producer, and it does not often get much attention from industry observers, despite its potential. But Savannah Petroleum, which holds licences over four blocks in the Agadem Basin, believes the country deserves more attention.
NewsBase recently spoke with Jessica Ross, Savannah's vice-president for corporate affairs, and Yacine Wafy, Niger country manager, about the UK-based company's operations and about the prospects for building up the hydrocarbon sector in the region.
Setting the scene
Niger is a landlocked country in West Africa that shares borders with Algeria, Libya, Chad, Nigeria, Benin, Burkina Faso and Mali. Its known oil reserves lie within the Agadem Rift Basin, which is more than half the size of the UK section of the Central North Sea. The basin is believed to contain at least several billion barrels of crude oil in recoverable reserves.
To date, the most active investor in Niger's oil sector has been China National Petroleum Corp. (CNPC). The state-controlled Chinese company first entered the country in 2008. It has collected more than 30,000km of 2D seismic data and 13,000 square km of 3D seismic data from the licence area covered by its Agadem production-sharing contract (PSC). It has built a refinery outside the basin in Zinder with a design capacity of 22,000 barrels per day (bpd), a pipeline to connect its fields to the Zinder plant and other logistics and infrastructure facilities. It brought the Sokor and Goumeri oilfields on stream in 2011 and then began production from the Agadi field in 2014.
According to data from the US Energy Information Administration (EIA), CNPC was able to sustain output at the projected peak level of 20,000 bpd between 2012 and 2014. As of July 2019, the country was producing about 18,000 bpd.
Savannah's assets
Savannah entered Niger after CNPC started extracting oil there, acquiring licences for the R1 and R2 blocks in July 2014 and for the R3 and R4 blocks in July 2015. These four blocks cover about 50% of the Agadem Rift Basin, Ross told NewsBase.
The UK company was aware of the Agadem Rift Basin's potential, but needed more information, so it launched an extensive exploration programme. In 2014 and 2015, it collected 36,948km of data in an airborne full-tensor gravity (FTG) survey. Then in 2016, it gathered 806 square km of 3D seismic data from the eastern section of the R3 block.
This information allowed it to select drilling sites and initiate an exploration drilling campaign. In 2018, the company drilled five wells – Amdigh, Bushiya, Eridal, Kunama and Zomo – and discovered oil at all of them. It has now drawn up plans for establishing an early production solution (EPS) programme at R3 East and has submitted a feasibility study to Niger's Ministry of Energy and Petroleum. The study initially provides for sending produced barrels through the existing domestic pipeline to the Zinder refinery, both of which have spare capacity, Ross noted.
So far, Ross added, Savannah has spent over $100mn on exploration work in Niger. But its work is not finished yet. The company plans to drill additional wells and assess its options for optimising production, exports and local processing. It has already mapped 146 potential drilling targets within blocks R1, R2, R3 and R4, and it fully expects to find more oil.
Its optimism stems not just from its own success to date, but also the wider basin's prolific success rate. Since 2008, CNPC has made 110 discoveries from 137 exploration wells, an 80% success rate. According to an independent reserve audit conducted by the UK consultancy CGG Robertson, Savannah's licence areas are estimated to contain approximately 2.8bn barrels of "yet-to-find" risked prospective reserves.
According to Ross, Savannah's first priority is to push forward at R3 East. "The focus, as far as going forward, is two-fold," she said. "One, we need to test these discoveries and then bring them into production [through the] early production system ... The second project is further exploration drilling. We expect both of these projects to kick off in 2020."
Pipeline plans
As noted above, Savannah does intend to send some of its production to market by pipeline. The company will move towards this goal in steps.
The first step will involve using trucks to handle about 1,500 bpd of production during initial well testing operations. These barrels will be transported from temporary processing facilities on the surface to the Goumeri/Jaouro export station, which is about 120km away by road. They will then be loaded into CNPC's existing Agadem-Zinder pipeline for delivery to the Zinder refinery.
The second step will see Savannah constructing a central processing facility (CPF) at Amdigh. The CPF will be connected to a gathering system that brings oil from the other four fields to a central location for transfer into a 90-km overland pipeline to the Goumeri/Jaouro export station, expected to see output levels of up to 5,000 bpd or more. As with production from initial testing operations, these barrels will be sent to the Zinder refinery.
Ross explained: "For our initial discoveries, we have agreed with the government that we will use the spare capacity in the existing domestic infrastructure, which amounts to around 5,000-7,000 bpd. We have been talking about production of up to 5,000 bpd. The government is very supportive of that."
But Savannah is not just looking to send oil to the Zinder plant for processing. Since 2014, plans have been in motion to build a pipeline that will export oil from the Agadem Basin. These discussions had been ongoing for many years, but they finally yielded concrete results in 2019.
In September, CNPC and the governments of Niger and Benin launched a basin-wide export pipeline project, which is predicted to make Niger into a major oil exporter in the area. They did so after the signing of a Transportation Convention that laid the groundwork for the construction of a crude oil export pipeline from the Agadem Rift Basin to the Atlantic coast in Benin.
Although CNPC is building the export pipeline primarily for its own production, which is set to reach around 90,000 bpd in the coming years, the project has the potential to turn Niger into a sizeable African oil producer, as the pipe will also be able to carry oil from Savannah's fields. (In fact, it is anticipated to pass directly through the R3 block.)
Ross told NewsBase that, under the terms of Savannah's R1/R2 and R3/R4 PSCs and the Petroleum Code of Niger, the company is entitled to access third-party infrastructure such as this pipeline. So from Savannah's perspective, she said, it will also provide the company with a significant alternative route to market once it exports its first oil in 2021.
New export route
Both Wafy and Ross joined the government of Niger in hailing CNPC's decision to build its export pipeline through Benin, rather than moving forward with an older proposal for a link passing through Chad and Cameroon.
Ross described the new route as "an important infrastructure project for Niger, with huge economic potential for the country." She also noted that Niger's government hoped that the project would draw additional investors to the oil sector.
One big difference between the old plan and the new, she added, is that the pipeline to Benin will cross a much larger section of Nigerien territory than the proposed route through Chad and Cameroon. It therefore has the potential to create many more jobs and encourage more investment in Niger, she said.
Wafy, for his part, commented that Niger's relationship with Benin is "very good." The two countries have strong economic ties, since many of the goods imported into Niger must first pass through ports in Benin, he stated. In turn, he added, Benin will benefit from the pipeline, as it has little oil of its own.
Additionally, he said, President Mahamadou Issoufou sees the pipeline to Benin as a starting point for building up the domestic oil sector, not only in the Agadem Rift Basin, but also in other parts of the country. "If we go through Niger and Benin, the majority of the pipeline will cross the whole country of Niger, [thereby] creating an infrastructure-driven exploration. The country has other basins that are in the west where there could be oil, but nothing has been done in these isolated areas. Niger was always taking the viewpoint that if the infrastructure was to go through the country, it could go and explore those basins too because the infrastructure to export would [already] be there," he said.
Investment and security environment
In general, Wafy stressed that Niger was eager to attract investment and was working hard to establish a welcoming environment for foreign companies. "The government of Niger is very understanding and accommodating to international investors," he said.
He also told NewsBase that Niger's government had taken a pragmatic approach to issues such as local content requirements. Issoufou's administration has readily granted Savannah permission to import high-tech goods and equipment that it cannot source within Niger, he explained.
"Part of our corporate policy is to work with local contractors whenever it's possible," he said. "When it's a straightforward job, such as civil works, Savannah tries to use Niger companies. We could use a Chinese company that is in the country and providing these services, but we don't. We choose to use Niger companies whenever it's possible, and whenever the project is more complex and the technology is not available in the country, we bring in a contractor ... And each time it has been no problem for the government."
At the same time, he said, Nigerien authorities are also taking steps to ensure security and stability in the oil-producing regions of the country. "The oil sector, for Niger's government, is a top priority. We have this pipeline project coming within the next two years, and this is expected to significantly boost the country's GDP, so the government is very focused on maintaining security in the area," he remarked.
"It's important to note that CNPC has been in the area for 11 years and in that time they have built a pipeline and a refinery, drilled more than 250 wells, acquired nearly 20,000km of 2D seismic, and during a period of massive operations there have been no security incidents," he said. He continued by saying that "similarly, Savannah came in five years ago, and in those five years, we've done seismic surveys, we've done drilling, we've used expatriate crews in the area – and no problems. And this has been going on for five years."
Conclusion
Under these circumstances, Savannah expects to keep pushing ahead with its projects in Niger. It also anticipates that the country will succeed in attracting further investment from oil operators.
"From the outside, Niger might appear to be a remote place, and potentially challenging to operate there. It's actually completely the opposite," Ross said.
She added: "They've done a huge amount in Niger in such a short period of time. It's really impressive and really speaks to the ease of operating in the country, and we've been able to really take advantage of that ... Now that CNPC has started work on its pipeline, I think Niger will become more prominent, and the country has the potential to become a major oil producer."