PANNIER: How 'C5+1' set the stage for a new era in US-Central Asia relations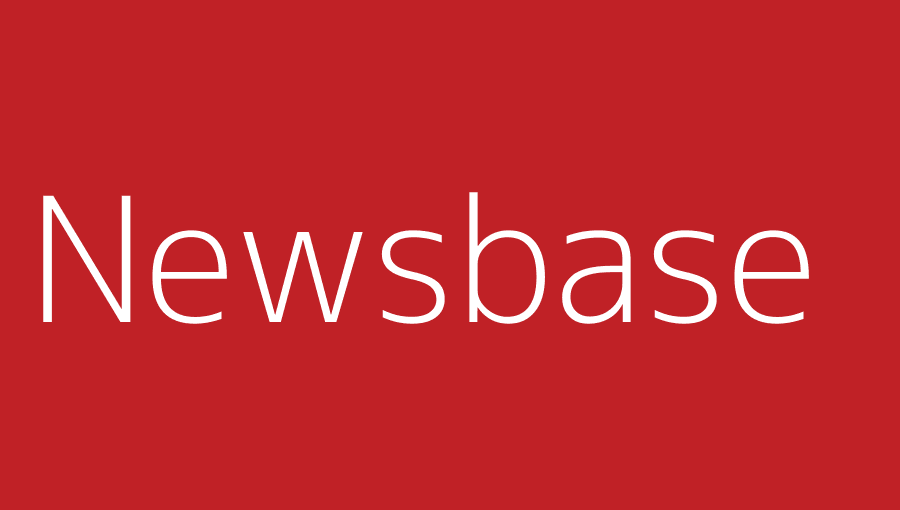 Bruce Pannier 22 September 2023
The United States and the countries of Central Asia are again redefining their relationship.
The unprecedented "C5+1" summit of the US and Central Asian presidents that took place in New York on September 19 had strong symbolic significance. It was the first time since Kazakhstan, Kyrgyzstan, Tajikistan, Turkmenistan and Uzbekistan became independent in late 1991 that an American president was meeting together with the presidents of all the Central Asian countries.
The topics of discussion showed that the focus of cooperation between the US and Central Asia is shifting from the perennial issue of security to energy and trade.
A statement from US President Joe Biden's office said "[O]ur countries must cooperate to have resilient, secure supply chains that can support the future energy landscape…."
A statement from Uzbek President Shavkat Mirziyoyev's office noted that discussions included "prospects for expanding trade, economic cooperation, 'green' development, ensuring energy security…" and the "development of transport corridors in the region…."
Biden's statement mentioned the Trans-Caspian International Transport Route (TITR), also known as the "Middle Corridor," that connects China to Europe via Central Asia and the South Caucasus.
A new emphasis on developing this corridor has taken hold ever since Russia launched its full-scale war on Ukraine in February 2022 and Western nations responded by imposing sanctions on trade with Russia, with the effect of greatly complicating East-West trade via Russia.
Some trade transit infrastructure was already in place in Central Asia due to the Asian Development Bank's (ADB's) Central Asia Regional Economic Cooperation Programme (CAREC), China's Belt and Road Initiative, TITR and other smaller projects involving Central Asia's transportation network. But that infrastructure is still woefully insufficient in terms of replacing the traditional Central Asian trade routes that pass through Russia.
Notably, US company Westinghouse Air Brake Technologies (Wabtec) signed a framework agreement with Kazakhstan's national railway company Kazakhstan Temir Zholy (KTZ) on September 17.
Kazakhstan is a key TITR country, the only Central Asian country that both borders China in the east and boasts Caspian Sea ports in the west. To take advantage of this position, Kazakhstan needs to develop its railway network.
Kazakh President Tokayev (right) met Wabtec CEO Rafael Santana while in the US to set the seal on a deal that could mean nearly $1bn of investment in Kazakhstan's transportation and logistics (Credit: Akorda).
Wabtec CEO Rafael Santana said the company would invest almost $1bn in Kazakhstan's transportation and logistics industry, and indicated that there were talks on reconstructing Kazakhstan's railway system.
KTZ also signed an agreement with Citibank for financing the purchase of locomotives from Wabtec.
Biden's statement said USAID would organise a "C5+1 Regional Connectivity Ministerial in Central Asia in October" to discuss ways to achieve sustainable economic development.
Biden's statement also mentioned the "proposed launching of a C5+1 Critical Minerals Dialogue to develop Central Asia's vast mineral wealth and advance critical minerals security."
At the C5+1 meeting of presidents, Kazakh President Kassym-Jomart Tokayev reportedly "focused on economic cooperation and spoke extensively about opportunities for American companies in such areas as mineral development…"
Kazakhstan's potential in supplying rare earths that are essential to modern vehicles, computers and an assortment of other products is causing a great deal of interest in critical minerals exploration.
Uzbek President Mirziyoyev, right, met with Brian Hook, vice president of US investment company Cerberus, in New York, for talks that look set to lead to financing deals (Credit: White House).
In New York, Uzbek President Mirziyoyev met with Brian Hook, vice president of US investment company Cerberus that directs financing "into the communications industry, mining, and modernization of transport and energy infrastructure projects."
Hook said before the end of this year Cerberus' first joint projects with Uzbekistan would be launched.
Mirziyoyev also met with Seifi Ghasemi, CEO of US company Air Products and Chemicals, and US Deputy Secretary of State for Energy Resources, Geoffrey Pyatt.
Industrial gas producer Air Products has been operating in Uzbekistan since 2019. In May this year, the company signed a $1bn agreement to acquire a gas-to-syngas processing facility in Uzbekistan's Kashkadarya Province.
Mirziyoyev's website said agreements were signed "on the implementation of a new investment program for Air Products in Uzbekistan worth over $10bn."
Security and Afghanistan were also on C5+1 summit agenda, but they were not primary topics in the discussion.
All five Central Asian presidents mentioned trade, transportation and energy security and the US signalled its readiness to cooperate in all of these fields.
A new era
For most of the 32 years that the former Soviet Central Asian states have been independent, the US has occupied a unique position in Central Asian policy.
When the five countries became independent in late 1991, the US was both the world's leading economic power and lone global military superpower. For a newly independent country, the US was an important and desirable partner and the US footprint in Central Asia expanded in the 1990s as US-based NGOs and other US organisations appeared.
After the terrorist events of September 11, 2001, the US role, and US interest, in Central Asia changed.
The fighting in Afghanistan and the emergence of the Taliban were a huge and constant concern for the Central Asian governments.
With the exception of UN-recognised "neutral" country Turkmenistan, the Central Asian governments were hostile toward the Taliban and that enmity was reciprocated.
The Taliban gave safe haven in northern Afghanistan to the Islamic Movement of Uzbekistan (IMU), a mainly Uzbek militant group with roots in Tajikistan's 1992-1997 civil war. The IMU staged attacks in southern Kyrgyzstan in summer 1999, and returned in summer 2000, also attacking areas of southeastern Uzbekistan, prompting panic throughout Central Asia.
The US-led operation in Afghanistan then chased the IMU and Taliban to a point far away from Central Asia's borders.
In April 2002, Russia's Kommersant newspaper reported on then-Uzbek president Islam Karimov's summing up of a general feeling in Central Asia, when he said that the US had done for Uzbekistan what no CIS partner could have.
"After five years living with the threat of the Taliban," Karimov said, "the decisive role in removing this threat on Uzbekistan's southern borders was played by the US, exclusively."
The focus of US-Central Asia relations was shifted to security matters, specifically Central Asia's logistics role in US-led operations in Afghanistan. Central Asia benefited greatly from two decades of US-led foreign forces in Afghanistan, in terms of its own security.
When the US and other foreign forces completed their withdrawal from Afghanistan in August 2021, the US role in Central Asia security changed.
The US-led operation in Afghanistan had the effect of boosting security north of the Afghan border, but America was never an actual guarantor of security in Central Asia.
The region is on the other side of the world from the US, though it is part of a global battle against extremism and terrorism in which Washington is an ally.
The C5+1 summit showcased a new relationship. Yet it is not based on US hopes or illusions that the Central Asian countries will become democratic states. If anything, all five of the nations have become more authoritarian in recent years.
The relationship is also not based on Central Asian hopes that the US will pour huge amounts of money into the region or be ready to send in military forces if it faces security threats.
There is possibly an element of great power rivalry, as the projects discussed in New York—namely, energy security, renewable energy and transportation infrastructure development—will all make Central Asia less dependent on neighbours Russia and China.
This is something the US and the Central Asian states all want.
The C5+1 did not result in the announcement of any great deals or political agreements, but it did set the stage for a new era in relations between the US and the Central Asian countries with much more focus on mutually beneficial business and trade partnerships.