SAUDI OIL ATTACKS: Iran warns of wider conflict, Trump becomes unlikely fan of UN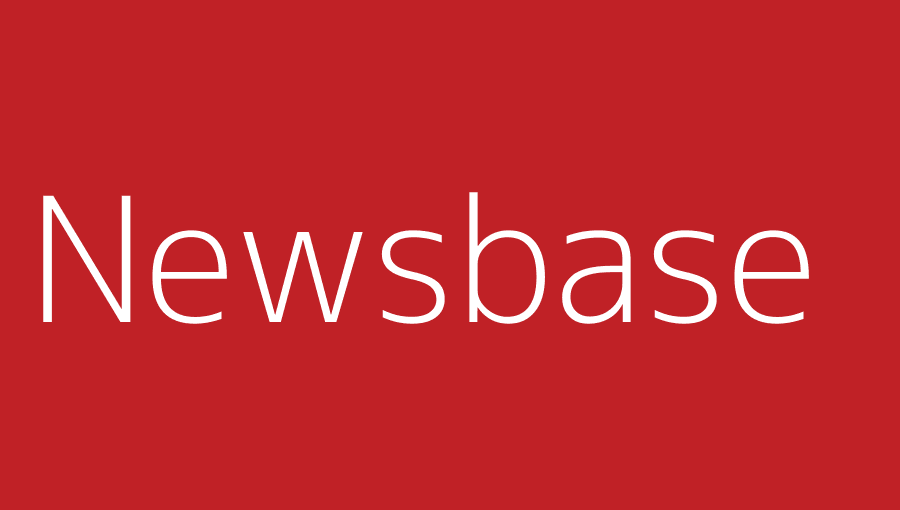 bne IntelliNews 18 September 2019
With the world still on edge as to whether the weekend's drone and missile strikes on major Saudi oil facilities could prompt a retaliatory US-led military move against Iran that might spark a wider Middle East conflict, September 18 brought several key, but not decisive, developments.
Early in the day Iran, which insists the attacks were launched by Houthi rebels in Yemen, set out to make it crystal clear to the Trump administration that if it thinks a limited retaliatory strike on the Islamic Republic will go unanswered, it could not be more wrong.
In an official communication relayed to Washington, Tehran said its response to any military attack will not be "limited to its source," Iran's semi-official ISNA news agency reported.
"In an official note to the United States via Swiss embassy, Iran has reiterated that it was not behind attacks on Saudi Arabia's oil facilities and it has warned that any move by America against Iran will get immediate reaction," it added.
No indisputable evidence
As the day wore on, attention turned to a press conference in Riyadh where it quickly became clear the Saudis do not have indisputable evidence as to where the attacks on the massive Abqaiq oil processing facility and the Khurais oilfield were launched from—however, displaying drone and missile debris and technology recovered from the attack sites, a Saudi defence spokesman said the gathered evidence showed the strikes were "unquestionably sponsored by Iran". Lt Col Turki al-Maliki added that Saudi Arabia was still working to identify the precise launch point of the attack and promised to share all the evidence with the UN and Riyadh's allies.
He added: "The cruise missiles used were of advanced capability, we have the date of the manufacture which is 2019—Iran's IRGC [Islamic Revolutionary Guard Corps] has this type of weaponry—all the evidence that we have gathered from the site proves that Iran's weaponry was used in the attack."
Al-Maliki also claimed that the cruise missiles could not have reached the Saudi Aramco oil facilities if they had been fired from Yemen.
Saudi Deputy Defence Minister Khalid bin Salman subsequently praised the US government for confronting "the Iranian regime's and terrorist organisations' aggression in an unprecedented way".
Clear reluctance
Unprecedented in what way, though? Analysts expecting a rapid and devastating counter-punch from the US have instead been presented by a US president showing clear reluctance to use military force to bring Iran into line.
With his Secretary of State Mike Pompeo in Saudi Arabia for consultations on what form the response to the attacks should take, Donald Trump told reporters "We know very much what happened" and argued that the fact the US had thus far not taken any military action against Iran was "a sign of strength".
"How did going into Iraq work out?" Trump asked, before voicing support for a UN investigation into the attacks, which came in the pre-dawn hours of September 14.
"I've always felt the United Nations is very important," said Trump, a president who has to date pursued a policy of undermining UN institutions from within in line with his suspicion and dislike of multilateralism. UN Secretary General Antonio Guterres, meanwhile, confirmed an international team of experts was on the way to Saudi Arabia to investigate.
Trump added that he had authorised the imposition of substantially more sanctions on Iran—although the extent and weight of the sanctions introduced since May 2018 when the US unilaterally withdrew from the nuclear deal are so punishing it is hard to think what additional measures Washington has left to hurt the Iranians—and details would be provided within 48 hours.
In Jeddah, Pompeo told reporters: "We are working to build a coalition to develop a plan to deter them [the Iranians]. This is what needs to happen. This is an attack on a scale that we've just not seen before."
Pompeo has struck a much more assertive tone than Trump in blaming the Iranians for the surprise attacks and calling it an act of war, and there are plenty of top Republicans who are questioning exactly what is so wise about the take-it-slowly strategy of Trump, a president with one eye on his 2020 re-election campaign and his pledge to supporters to extract the US from foreign military entanglements and refrain from getting involved in any new ones.
Republican Senator Lindsey Graham, normally seen as an ally of Trump, was chastised by the president this week after calling for consideration of a strike on Iranian oil refineries. But on September 19 he told press that he still thought "an appropriate military response is in order".
Asked about Trump rebuking him, Graham replied: "All I can say is it's not working. The Iranians are your target audience, not me. And the Iranians decision to attack the Saudi oil field is an act of war by any definition."
Houthis stage press conference
The least expected press conference of the day was one staged by the Houthis, Iran-backed rebels who have been fighting a brutal war involving Saudi forces for the past four years. Houthi army spokesman Brig Gen Yahya Serie attempted to substantiate the rebels' claim of responsibility for the attack, which US intelligence officials have briefed—without providing conclusive evidence—came from southern Iran at the northern end of the Persian Gulf.
Serie said the weapons that targeted Aramco were Qasif K-2 cruise missiles and Samad 3 drones with a range of 1,700 km (1,050 miles). They were launched, he claimed, from three sites, with timers set so that they reached their targets from different angles simultaneously.
Versions of these weapons were exhibited by the Houthis during an arms exhibition in early July. However, the true capabilities of what was presented were not verified.
Europe's major powers have condemned the attacks, but are yet to attribute responsibility.
France and Germany—but not the UK—have refrained from joining a US-led coalition formed to patrol the waters of the Persian Gulf following limpet mine attacks on oil tankers and the seizure by Iran of a UK-flagged tanker, but, ahead of the Pompeo visit, Riyadh announced that it had taken a decision to join the initiative, known as the International Maritime Security Construct.
September 18 also brought a defiant video address from Iranian President Hassan Rouhani made after a cabinet meeting. He remarked: "The Yemenis ... haven't hit a hospital, they haven't hit a school ... They just hit an industrial centre ... to warn you."
"Learn lessons from this warning and consider that there could be a war in the region," Rouhani added.
The strikes knocked out around 5.7mn barrels of crude oil production per day for the Saudi kingdom, or around 5% of the world's daily production.