SAUDI OIL ATTACKS: US reaches the Iran Rubicon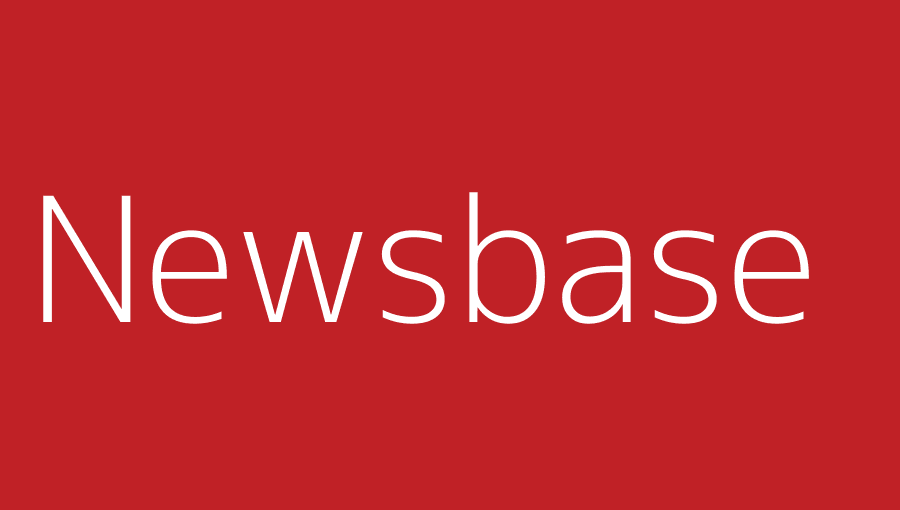 Will Conroy in Prague 17 September 2019
US Secretary of State Mike Pompeo will do well to relax on his Tuesday night flight to Jeddah for discussions on how to respond to the attacks on Saudi oil facilities. Where its standoff with Iran is concerned, Washington is at the Rubicon. If, as US intelligence officials are briefing, the attacks were launched in southern Iran and involved a salvo of cruise missiles, it is a provocation the Americans and Saudis can hardly ignore.
But for all the tough talk coming from some in the Trump administration—US Vice President Mike Pence on September 17 declared America "will take whatever action is necessary to defend our country, our troops, and our allies in the Gulf, you can count on it"—there are signs that the White House would only hesitantly authorise a military counter-strike on Iran, while the Saudis, who might have been expected to demand such action without delay, have instead proposed a UN inquiry to identify the perpetrators of the attacks.
Even Pence tempered some of his aggressive remarks, saying: "We're evaluating all the evidence. We're consulting with our allies. And the president will determine the best course of action in the days ahead. But I promise you, under President Donald Trump, America will maintain our energy dominance…"
What Pence can't promise of course is that events to come won't force up world oil prices, potentially tipping economies into recession and giving Trump a mighty headache on the 2020 re-election campaign trail as he attempts to explain to voters how it is he has been sucked into an unpopular war in the Middle East that is jacking up gasoline prices.
Strategic patience
When Trump unilaterally pulled the US out of the 2015 nuclear deal and launched what the Iranians describe as an "economic war" against Iran to force Tehran to agree to a tighter accord and a diminishing of the Islamic Republic's role in Middle East affairs, Iran adopted a policy of strategic patience.
The Iranians gave the major European powers time to help disrupt Trump's heavy sanctions-led policy by providing trade and economic assistance. But that has not been forthcoming and—provided the Iranians' claims that they had nothing to do with the attacks, which they say came from the Houthis who are fighting the Saudis in Yemen, are only so much smoke and mirrors—Tehran seems to have decided that it is time to make the rest of the world share some of the economic pain generated by Trump's "maximum pressure" strategy.
Trump in recent weeks has repeatedly said he might be willing to talk to Iran's leaders, but Tehran has dismissed his vague overtures, taking the line that even if he restored US compliance with the nuclear deal the most he will get is an invitation to multilateral talks.
Iranian Supreme Leader Ayatollah Ali Khamenei reiterated that stance on September 17, saying: "If America takes back its words and repents and returns to the nuclear deal, which they have violated, they can take part in the meetings of signatories to this agreement with Iran. Otherwise, no negotiation on any level will happen between officials of the Islamic Republic and America, neither in New York [at next week's gathering of the UN General Assembly] nor anywhere else."
Saudi energy minister, Prince Abdulaziz bin Salman, meanwhile, made some utterances that only served to show that as things stand Riyadh is very much on the back foot. Bin Salman, who along with other Saudi officials might have been a bit taken aback when Trump devoted part of his response to the attacks to telling assembled media that if there is a military response to Iran he would make sure the Saudis made a payment for it, refused to be drawn on who was responsible for the strikes. "We don't know who is behind the attack," he said, adding that the kingdom wants "proof based on professionalism and internationally recognised standards".
"Saudis lost in 30 minutes"

Pierre Noel, an energy specialist at the International Institute for Strategic Studies, observed: "The Saudis lost in 30 minutes the war for which they had been preparing for 30 years. Saudi Arabia lost 50% of their [oil] output due to Iran or its Iranian supporters. It has happened without a war being waged, and crucially for Saudi Arabia without the US offering immediately an umbrella, or delivering on what everyone expects since the 1970s that it would act as the guarantors of Saudi Arabian oil integrity. So we are talking about a major shift in Middle East oil geopolitics."
In a September 17 analysis entitled "Saudi oil under attack" he added: "[…] the successful attack raises questions about the security preparedness of Saudi Arabia. The Kingdom has failed to protect the foundation of its wealth and importance to the global economy. It is a blow to its reputation as a reliable supplier of oil, as well as to the prestige of its political leadership, and it might frustrate the recently relaunched plans to sell a share of Saudi Aramco, the national oil company, to international investors [in an IPO].
He concluded: "As the US refuses to release oil from its Strategic Petroleum Reserve, oil market operators may conclude that the Trump administration is preparing to retaliate against Iran, and, therefore, that the crisis will worsen. It then becomes a self-fulfilling prophecy, as traders price a future crisis into their decision-making.
"Therefore, from the perspective of oil-market stability and the US economy, Mr Trump should refrain from punishing Iran militarily and instead lead a large-scale, coordinated international strategic stock release, while the Saudis rebuild Abqaiq. This choice would entail a degree of humiliation for Saudi Arabia and could embolden Tehran. However, striking Iran could trigger a regional war with potentially catastrophic oil-security implications that would probably bring about a global recession. This, in turn, would seriously damage Mr Trump's re-election prospects in 2020."