Trump stops short of pinning definitive blame on Iran for Saudi oil attacks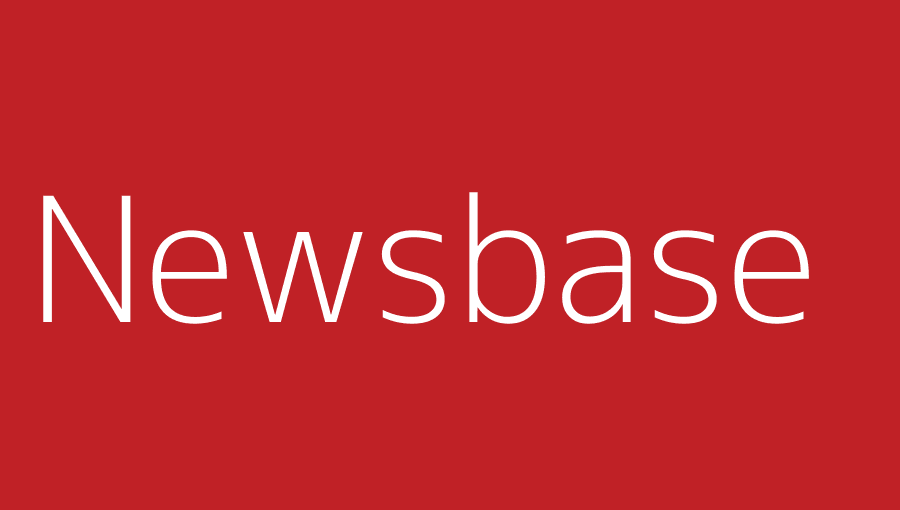 bne IntelliNews 17 September 2019
US President Donald Trump said on September 16 that it was looking like Iran was responsible for the weekend attacks on Saudi Arabian oil facilities—however, he added that he was still trying to definitively determine who was behind the strikes, was in no rush to respond and would decide on what the US response would be once an assessment from the Saudis was provided.
Trump also talked of how if there were to be a retaliatory strike on Iran, Riyadh would have to play a leading role, especially when it came to paying for it. "The fact is the Saudis are going to have a lot of involvement in this, if we decide to do something," he told reporters at the White House. "They'll be very much involved, and that includes payment. And they understand that fully." Questioned on whether diplomatic channels with Iran had been exhausted, Trump said: "No, it's never exhausted ... You never know what's going to happen ... I know they want to make a deal ... At some point it will work out."
Trump also stated that while he does not want war with Iran, "the United States is more prepared" for a conflict than any country in history. "With all that being said, we'd certainly like to avoid it," he added.
While cooler heads may be impressed that Trump has not leapt into a hasty demonstration of US military might, his response to the crisis risks strengthening the claims of opponents that Iran is exploiting his aversion to the idea of getting pulled into an unpopular Middle East war in the run-up to the 2020 US presidential election. Some commentators have started referring to what they see as the Iranians running rings around the Commander-in-Chief.
No hesitation from Pompeo, Perry
Several US cabinet officials, including Secretary of State Mike Pompeo and US Secretary of Energy Rick Perry, have, meanwhile, without hesitation pinned the blame on Tehran for the attacks without providing conclusive evidence, while the Saudis have said that early indications were that Iranian military hardware was used in the strikes, which they insisted did not launch from Yemen. Iraqi officials have been quoted across media outlets as saying Pompeo had told them the strikes on the Abqaiq processing plant and the Khurais oilfield appeared to have been launched from Iran.
The damage has taken around half of Saudi Arabia's oil production out of action and reduced world crude oil production by around 5%.
Despite anxieties that the US might immediately leap militarily to the Saudis' aid by bombing Iranian oil refineries or other targets, Trump said he had not promised protection to Riyadh. The US had a lot of options to respond to the attacks, he added, but declined to specify what measures he was actually considering.
The attacks triggered the biggest jump in oil prices in nearly 30 years.
Unnamed US officials were throughout September 16 cited in US media outlets stating that Iranian cruise missiles and drones were used in the pre-dawn attacks on an oilfield and oil processing plant on September 17, but Trump stopped short of saying Washington had such definitive evidence, saying: "We're going to find out. There are a lot of different places to look at."
In comments made in Ankara, after a meeting with his Russian and Turkish counterparts on the Syria conflict, Iranian President Hassan Rouhani said the attacks were nothing to do with Iran and were purely the response of elements in Yemen to the Saudi-backed war against them. He said: "Yemeni people are exercising their legitimate right of defence … the attacks were a reciprocal response to aggression against Yemen for years."
Speaking in Baghdad late on September 17, Nato chief Jens Stoltenberg said he was "extremely concerned about a risk of escalation". He called on all parties to prevent further attacks but also condemned Iran for fanning violence across the Middle East, saying: "Iran is supporting different terrorist groups and being responsible for destabilising the whole region."
The Guardian reported Middle East intelligence officials as saying that they believed drones or missiles were used in the attack, in what appeared to be a carefully thought-out strike at the heart of the Saudi economy. "There was hardly a more strategic target they could have hit," said one official. "They've looked at the map and said: 'Where could we cause most damage.' These were the hubs of their production across the country. Those sending the drones well knew the address."