California sues Big Oil over damages, alleged climate change deception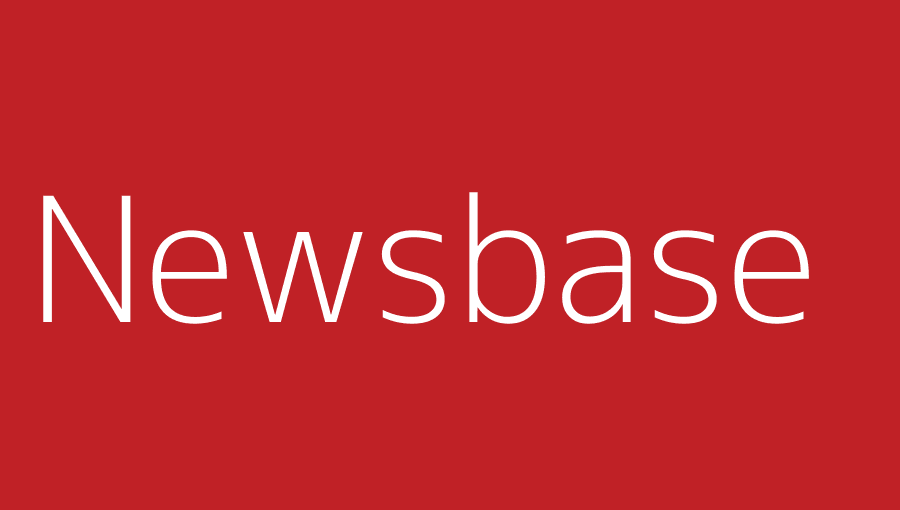 by Roberta Harrington in Los Angeles 18 September 2023
The state of California has sued five of the world's biggest oil companies, alleging that their action caused billions of dollars in damage and that they misled the public by downplaying the risks posed by fossil fuels.
Named in the suit are Exxon Mobil, Chevron, Shell, BP and ConocoPhillips as well as the American Petroleum Institute (API), the lobby group.
California is seeking an abatement fund to pay for future damages caused by climate-linked disasters in California, says the 135-page filing. It would not be the first abatement fund. After decades of legal wrangling, an abatement fund was established by industry in a settlement with the state over lead in petrol.
The lawsuit was filed in superior court in San Francisco. California is the US's most populous state and would have the world's fifth-largest economy if it were an independent country.
Analysts immediately noted that California has more resources than the other municipalities and states to fight such a suit. It is also the US's seventh largest producer of oil, and it has been hit by climate change-related disasters such as storms and wildfires that have caused billions of dollars in damage.
"California is taking action to hold big polluters accountable," said California Governor Gavin Newsom on X, the social media platform formerly known as Twitter.
"Big Oil has been lying to us – covering up the fact that they've long known how dangerous the fossil fuels they produce are for our planet," he continued. "It has been decades of damage & deception."
He told reporters: "California taxpayers shouldn't have to foot the bill for billions of dollars in damages – wildfires wiping out entire communities, toxic smoke clogging our air, deadly heat waves, record-breaking droughts parching our wells."
Newsom said: "This last 10 years, it's shook me to my core. These are things that we imagined we might be experiencing in 2040 and 2050, but that have been brought into the present moment, and the time for accountability is now."
California Attorney General Rob Bonta said, in a statement, that Big Oil companies "have fed us lies and mistruths to further their record-breaking profits at the expense of our environment. Enough is enough."
Dozens of municipalities and seven other states have filed similar lawsuits. California is often at the cutting edge of environmental action, with other states following suit.
"California's case is the most significant, decisive and powerful climate action directed against the oil and gas industry in US history," Richard Wiles, president of the Centre for Climate Integrity, a non-profit that tracks climate litigation, told the New York Times.
Shell said: "We do not believe the courtroom is the right venue to address climate change."
The energy giant continued: "Addressing climate change requires a collaborative, society-wide approach. We agree that action is needed now on climate change, and we fully support the need for society to transition to a lower-carbon future."
The API similarly told Reuters that Congress is where climate policy should be debated and decided, not the judiciary.
"This ongoing, co-ordinated campaign to wage meritless, politicised lawsuits against a foundational American industry and its workers is nothing more than a distraction from important national conversations and an enormous waste of California taxpayer resources," added API's senior vice president, Ryan Meyers, in a statement.
In April, the US Supreme Court had refused to hear pleas by ExxonMobil, Suncor, Chevron and other defendants to move similar lawsuits that had been filed by states and municipalities into federal court. Federal courts would be expected to be more favourable to the plaintiffs than state courts in such cases.
According to the California complaint, the plaintiffs have known since the 1950s that burning of fossil fuels would raise temperatures and alter the climate.
But the oil companies carried out a disinformation campaign, misleading the public and even their own employees through statements and marketing and false advertising. They have boasted about investments in renewable energy while making large profits from planet-damaging fossil fuels, said the complaint.
Meanwhile, they created or contributed to climate change within the state, damaged natural resources and conducted unlawful business practices, alleged the filing.
In a report released in mid-September, the Wall Street Journal detailed behind-the-scenes efforts by ExxonMobil executives to undermine climate science and "muddle scientific findings" that might hurt its bottom line. The newspaper cited internal documents and interviews with former executives.
This was despite "Exxon's public acceptance in 2006 of the risks posed by climate change … an early act of Rex Tillerson, an Exxon lifer who became CEO that year. Some viewed him as a moderating force who brought Exxon in line with the scientific consensus," said the report.
"In 2012, after the pre-eminent scientific authority on climate change warned of global calamity if carbon emissions continued unabated, Tillerson disagreed and directed Exxon researchers to "influence" the group," it continued.
In August, ExxonMobil said the world is not on track to reach the Paris Agreement targets. Even so, oil and natural gas will meet 54% of the world's energy needs in 2050, said company's annual energy outlook.
"Fossil fuels remain the most effective way to produce the massive amounts of energy needed to create and support the manufacturing, commercial transportation and industrial sectors that drive modern economies," said the report.