NEWSBASE: Market reels as Aramco facilities come under fire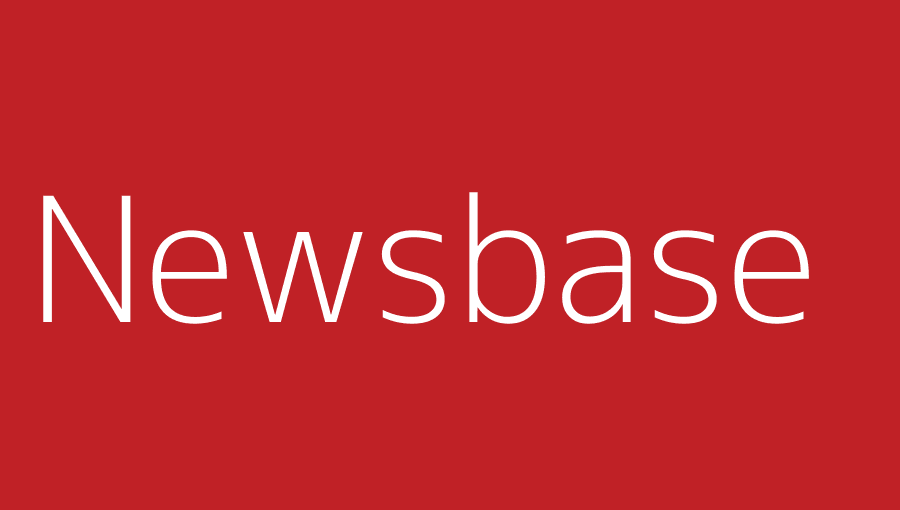 Newsbase MEOG 17 September 2019
A major attack on Saudi oil facilities has cut production by 5.7mn bpd, but the full effect will not be felt until existing reserves dry up.
[ED - this article is from Newsbase's Middle East Oil and Gas monitor (MEOG), a weekly publication produced by bne IntelliNews' sister company Newsbase. See the links at the end of the article to read the entire news letter and to ask for a trial.]
What: Drones and/or missiles blew up oil processing facilities at Abqaiq, the largest such plant in the world.
Why: While the culprit has yet to be formally identified, the US has officially blamed Iran, and contradictory reports are circling about the source of the strike.
What Next: Consumers are now waiting for Aramco to announce how long the damage will take to repair, with eyes on futures contracts.
This weekend's attack on oil facilities at Abqaiq and Khurais took 5.7mn barrels per day of oil and 700,000 bpd of natural gas liquids (NGLs) out of production, leading to the biggest ever jump in oil price in a single day.
The strike was allegedly carried out by Iranian-backed Houthi forces based in Yemen, using either 10 projectile-carrying drones or a combination of drones and missiles.
Responsibility
At the start of the week, reports emerged suggesting that the assault had been launched from Hashd al-Shaabi bases in southern Iraq, with both Baghdad and the Houthis making public statements opposing the theory.
Late that evening, though, NBC News quoted three sources as saying that the US has intelligence that shows that the attack originated from Iran, with a congressional source saying: "This attack had a level of sophistication we have not seen before … You will not see Democrats pushing back on the idea that Iran was behind it."
The route to the targets from Yemen would have involved flying over 700km of Saudi territory, while the route from Iran is significantly less at 500-600km.
Speaking to Middle East Oil & Gas (MEOG), sources in both Iran and Saudi Arabia said that the countries were keen to ensure a climb-down from the escalating tensions between the pair, noting, though, that this might be complicated by the unpredictability of US President Donald Trump.
Capacity and resumption
While efforts to meet demand are unlikely to suffer from tighter supply for the next few weeks thanks to reserves previously stockpiled by Saudi Aramco, the longer-term view is somewhat less assured, with the firm seeking to restore production.
Oslo-based Rystad Energy estimates that Aramco holds around 26 days worth of crude exports in reserves around the kingdom, while CNBC quoted a Saudi source as saying that Aramco had 35-40 days of supply to meet contractual obligations. Members of the International Energy Agency (IEA) have reserves to cover 90 days worth of imports. Both of these are likely to be drained down by the latest attack, while Trump has said that the Strategic Petroleum Reserve (SPR) could be tapped to ensure there is no supply shortfall, with Asian governments following suit.
Meanwhile, reports that Aramco could restore 2mn bpd on September 16 will finally put its claims about its spare capacity to the test.
The company has long maintained that it holds 2mn bpd of spare production capacity, and it has carried out various large projects to bolster this. However, independent investigations have cast doubt, with these estimating that spare capacity could range from 500,000 bpd-1.6mn bpd.
There is also the Partitioned Neutral Zone (PNZ), shared with Kuwait, which has capacity to produce 550,000 bpd. It was shut in because of disagreements between the two governments in 2014 and then in 2015. The pair have been in discussions about the resumption of operations there for months now and Saudi's drop in output could provide the impetus to finalise an agreement.
Whatever spare capacity there is will be used to cushion the blow, but the location of the source of that output will determine how it can be utilised by Aramco.
Reaction
The reaction was unsurprising, with markets jerking upwards in early trades and closing up 14.7% on the day. However, with enough oil already produced to cover demand the attack is only likely to affect physical trades in a month's time if it is not dealt with quickly.
Aramco's key customers in Asia are watching keenly, with S&P Platts quoting an Asian refining source as saying: "Everyone is waiting for Saudi to speak on how long they will need to fix it." It is likely that the impact on supply, and thus pricing, will not begin to tell for over a month and mainly shipments of Arab Light and Arab Extra Light [will be] impacted."
A comment by Aramco CEO Amin Nasser was published on the company's website on September 14, saying that work was "underway to restore production and a progress update will be provided in around 48 hours", though this had not been released at the time of going to press.
Abqaiq
The targeting of Abqaiq was as symbolic as it was devastating. Crude processing facilities there deal with crude from Ghawar, the world's largest oilfield, which produces 3.7mn bpd. Last year, Abqaiq facilities processed around 5mn bpd, more than half of Saudi output, and it has a capacity of 7mn bpd.
Its location is also important: it lies just 66km south of Aramco's Dhahran HQ and the attack shows that the prized export facilities on Saudi's East Coast may now be within range of forces with the capability to destroy them.
Abqaiq is the main strategic hub for Aramco's exports too. From there, flows can be manipulated to go east to Ras Tanura and Jubail or west towards Red Sea export facilities at Yanbu, Jeddah or Jazan via the East-West pipeline, which has also been the subject of drone attacks. The conduit has been running at around 2mn bpd.
Khurais
According to the 469-page bond prospectus published by Aramco in April, the Khurais complex, including the Abu Jifan and Mazalij satellite fields as well as Khurais itself, is the fourth largest onshore oilfield in the world, containing 20.1bn barrels of crude.
It had a maximum sustainable capacity (MSC) of 1.45mn bpd at the end of last year, following commissioning of a 250,000-300,000 bpd expansion.
The complex is around 106km long and 18km across at its widest point.
Aramco IPO
The attacks have implications far beyond the futures price curve.
For Saudi Aramco timing is a disaster, coming just after it had sought to take control of the narrative surrounding its planned initial public offering (IPO).
Having replaced Khalid Al-Falih as Energy Minister and Aramco chairman in the last two weeks, Riyadh was setting the stage for a complete focus on the listing. With his replacements having experienced very busy first weeks, the IPO now looks likely to suffer from intensified scrutiny on the security of Saudi infrastructure and an increasing likelihood of wider conflict in the region.
An estimated 4% of Aramco stock will be auctioned internationally, with 1% to be sold on the local stock exchange. However, with the oil concession not included in the listing, doubts have been cast about the valuation it will be able to achieve.
The price eventually achieved for the 5% of shares in Aramco that will be made available is expected to give the firm a total valuation of around $1.5tn, though Crown Prince Mohammed bin Salman (MBS) has previously said he anticipates the firm will be valued at $2tn. The proceeds from the Aramco listing are due to go to the Public Investment Fund (PIF).
While the attacks may not result in a major change to Aramco's valuation, several industry sources told MEOG that they might come as something of a wake-up call for potential investors who had perhaps not factored in sufficient geopolitical risk.
There are reports of others who have suggested that the added risk could reduce the valuation by as much as $500bn. MEOG understands that MBS would be highly unlikely to accept such a valuation, leading to greater doubt about the future of the listing.
However, for the time being, the key concern will be to attract investors into a company that has been shown to be susceptible to attacks that will drain reserves and could, in theory, cut off more than half of its cash flow.
One question that prospective investors should be asking is how could 10 projectile-carrying drones traverse around more than 500km of Saudi territory without being detected?
This reflects very poorly on the country's air defence systems and once again illustrates the relative ineffectiveness of the Saudi military and the susceptibility to attack of major infrastructure.
Even though Aramco, and therefore Saudi Arabia, produced more than 9.7mn bpd in August, such fragility may affect investor appetite for the IPO and media buzz is already building that the listing must be postponed for MBS to avoid losing face.
The IPO has already been delayed significantly and another delay, while perhaps unlikely given its importance to the House of Saud, could be preferable to a low price.
-
This article is from Newsbase's Middle East Oil and Gas monitor (MEOG), a bne IntelliNews sister company that produces weekly reports on the oil and gas sector in the Middle East.
Newsbase produces a family of newsletters that cover the energy sector worldwide. A premium service, you can take a free month's trial by sending an email to subscription's director Stephen Vanson.
See this week's issue here.